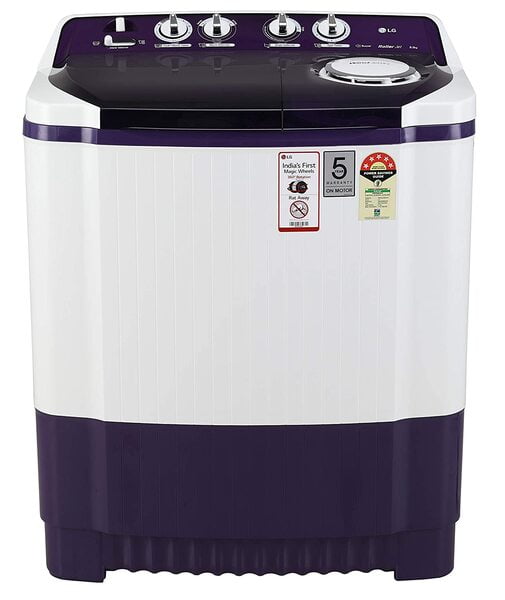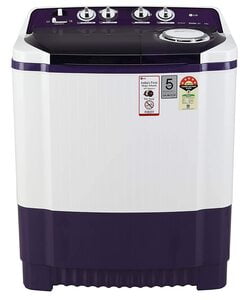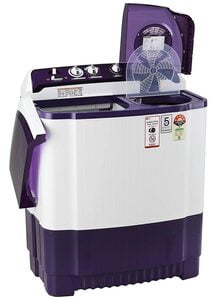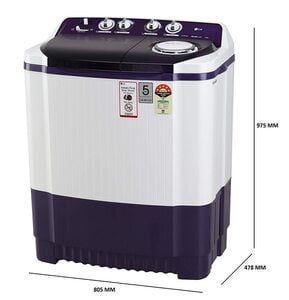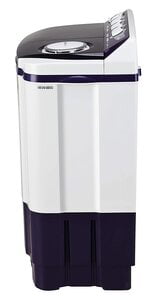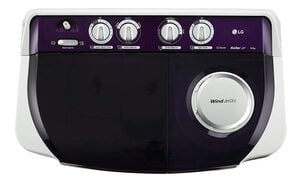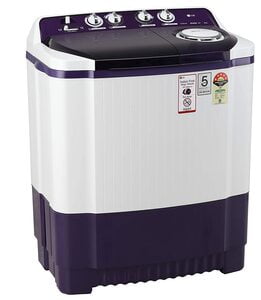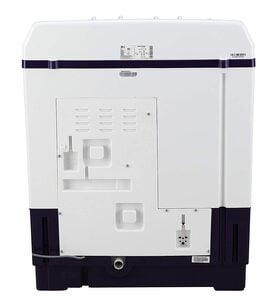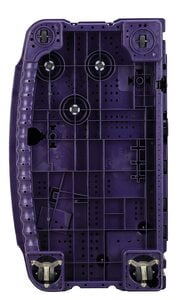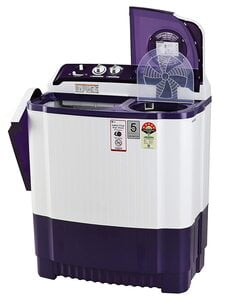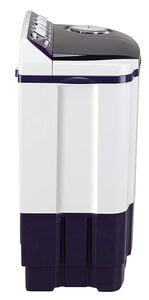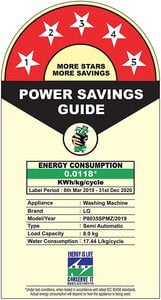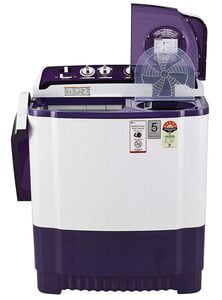 LG 8 Kg 5 Star Semi-Automatic Top Loading Washing Machine (P8035SPMZ, Purple)
Semi-automatic top-loading washing machine; 8.0 kg

Warranty: 2 years on product, 5 years on motor ; Control Method: Electro Mech. ; Water Level Selector: Yes ; Power Requirement: AC 230 V ; Other Features: Magic Wheels 360 Degree Rotation

Semi-automatic washing Machine: Economical, Low water and energy consumption, involves manual effort; Has both washing and drying functions

Capacity 8.0 kg: Suitable for Small Family & Bachelors

Manufacturer Warranty: 2 years on product and 5 years on motor

1200 rpm: Higher spin speeds helps in faster drying

Wash Programs: 3 + 1 (Gentle, Normal, Strong, Soak)

8.0 kg Wash / 6.0 kg Spin Capacity & Rat Away Technology
Make clothes washing a hassle-free activity with the LG P8035SPMZ 8.0kg Top Loading Semi Automatic Washer that comes with the roller jet pulsator helping to add up friction to the clothes which result in the removal of dust and mites and give you a better wash quality. Key Features Include: Plastic Body, Roller Jet Pulsator, Air Dry, Dual Magic Filter, Lint Collector, Collar Scrubber, 3+1 Wash Program, Wash &Spin and much more.
Better Washing Experience
The more the rotation, the better the friction. Hence, you get a great washing experience.

Rats! No Way!
It has a 3MM plastic cover with rat repellent chemical. Trust us, you won't ever smell a rat.

Let Out Tough Dirt
Soak your clothes in a concentrated detergent. Give it 20 minutes and your half battle against tough stains is won.

For Dry Clothes
We ensure your clothes will be dried 30% - 40% faster than line drying alone.

Wash it yout way
Gentle, Normal or Strong. Choose any one and wash any fabric your way.

Easy Mobility
Left, Right, Front, Back, move your washing machine in any direction. The 360 Degree wheels a swift movement and rotation.