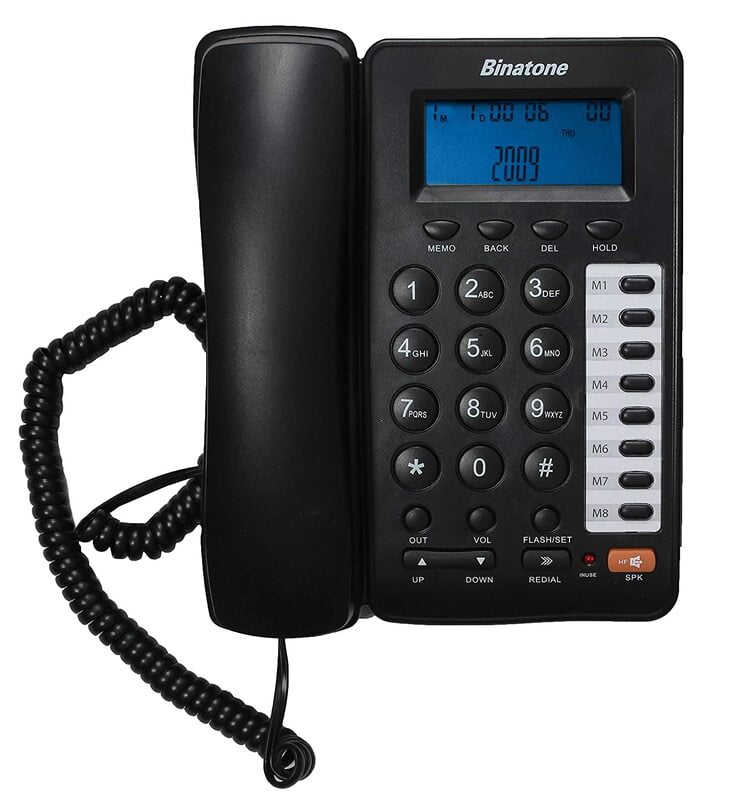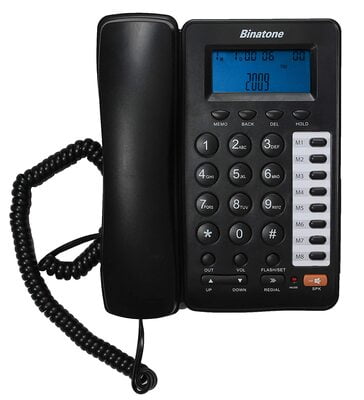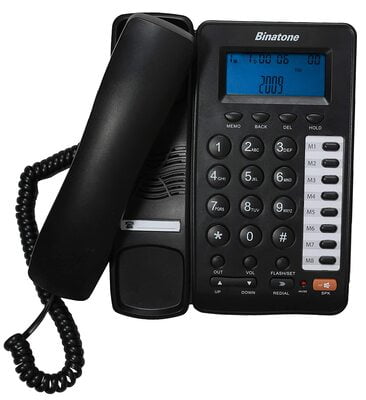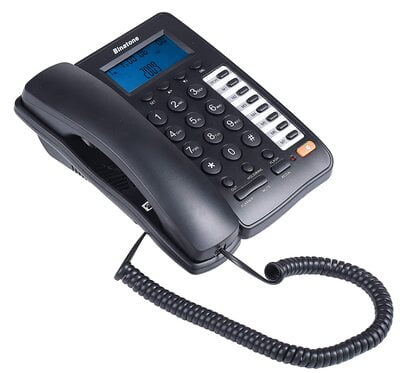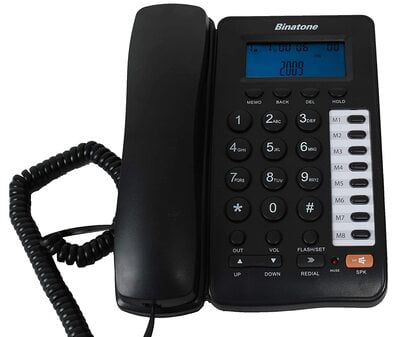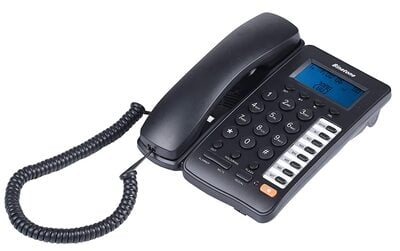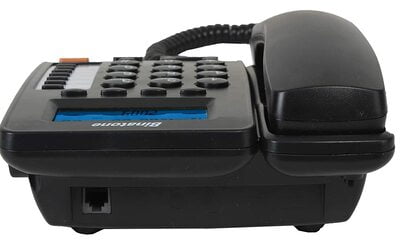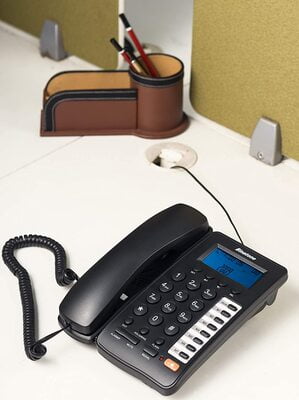 Binatone Concept 800 Corded Landline Phone
Get 100% Branded Products Only
7 Days Replacement Guarantee
3 Line CLI Display (ICon Number)

Two way Speaker Phone

7 One Touch Memory (M1 - M7)

LCD Contrast adjustable (up to 15 Levels)

99 Incoming Call Log (8 Digits)

Compatible With most PABX

Binatone Concept 800 Corded Landline Phone
Dillimall Present The Binatone Concept 800 Corded Landline Phone with Stylish CLI Phone with Speaker 7 One Touch Memory (M1 - M7), LCD Contrast adjustable up to 15 levels and 99 incoming call log or last number redial, Set P Code/Area Code, Tone/Pulse Switchable Wall/Desk Mountable. Binatone Concept 800 Features & Specifications: Digital Speaker Phone, Missed calls
indicator
, Mute function, 18 outgoing calls record, 99 calls log, LCD display with blue backlit, 7 direct memory, Caller display,
Adjustable
ringer sound
Concept 800 - Stylish Large Screen CLI Phone with Speaker
Binatone Concept 800 corded landline phone offers a secure network to your home. It provides you a reliable wired connection that works even in case of power failure. It helps in preventing eavesdropping thus you can communicate with your friends with complete privacy. This Binatone Concept 800 corded landline phone renders superb clarity. It sports a slim design and has an alphanumeric LCD display screen and keypad. This landline device is equipped with Caller ID function that informs you about the caller's details instantly. The caller ID saves up to 99 call logs in its memory,Desk/Wall Mountable & Compatible with most PABX systems. It also has redial memory which stores the last 18 numbers called or received. Using the speakerphone of this corded device, you can resume your tasks while talking hands-free with your near & dear ones. It has 24 ringer melodies.
Feature List
3 Line Big CLI Display (Icon Number)
Two way Speaker Phone
10 Two Touch Memory
LCD Contrast adjustable (up to 5 Levels)
50 Incoming Call Log (8 Digits) and 10 Outgoing Call Log
Set P Code/Area Code
24 Ringer Melodies
Tone/Pulse Switchable and Desk/Wall Mountable
Compatible with most PABX systems
Telephone is the natural choice for residential and business communication. Homes, offices and other areas lacking fixed communication infrastructure, or residents and businesses that would like to remove or reduce the number of landlines.
| | | |
| --- | --- | --- |
| Brand | | Binatone |
| Model | | Concept 800 |
| Model No | | Concept 800 |
| Generic Name | | Telephone |
| Manufacturer | | Binatone |
| Display Technology | | LCD |
| Display | | 3 Line CLI |
| LCD Contrast | | Adjustable Upto 15 levels |
| Intelligent Backlit | | LCD |
| Compatible | | PABX |
| Switchable | | Tone/Pulse |
| Mountable | | Desk/Wall |