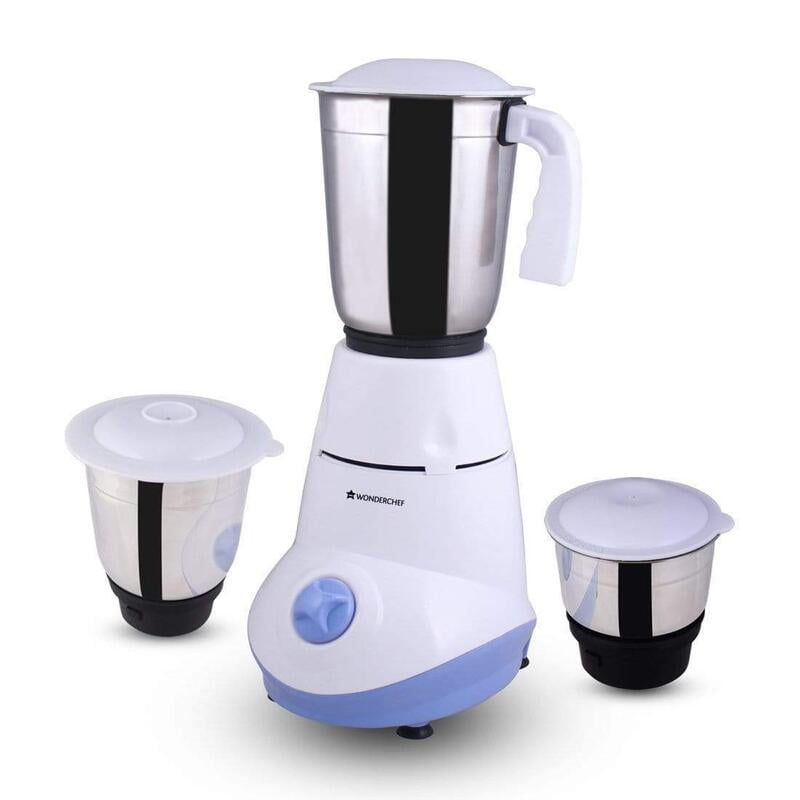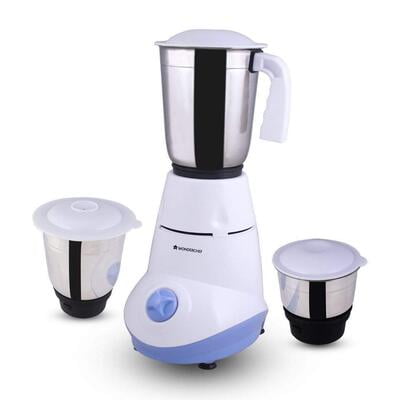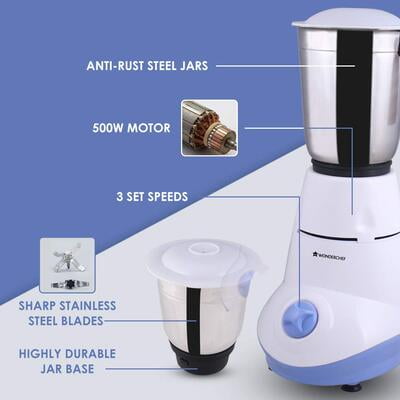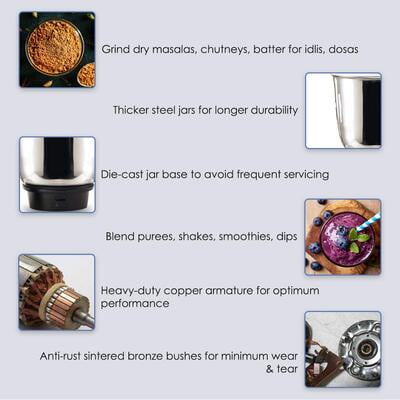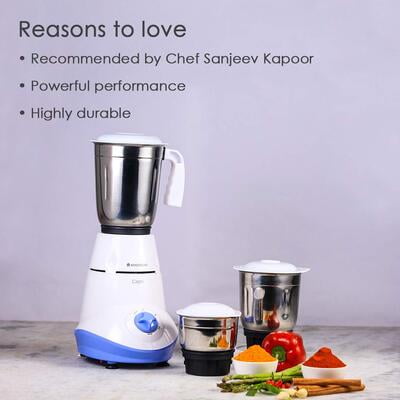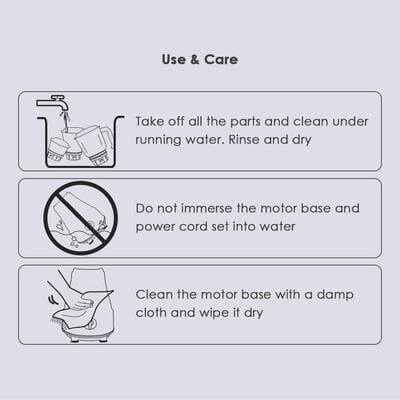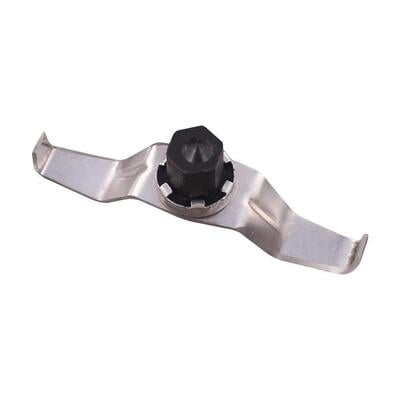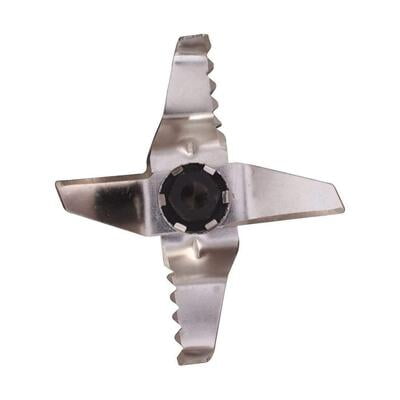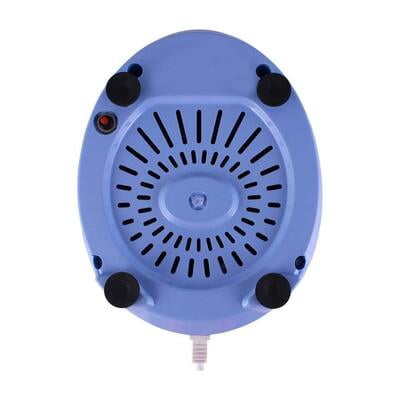 Wonderchef Capri 500W Mixer Grinder with 3 Jars
Every home-maker wants a reliable mixer-grinder which does not break down again and again and lasts for years
Warranty: 5 years on motor and 2 years on product
Power: 500 watts; Operating Voltage: 230 - 230 volts
Includes: Mixer Grinder, Motor, Liquidising Jar, Grinding Jar and Chutney Jar
Product instructions
• For tough grinding such as turmeric, masala or idli batter - use mixer grinders with wattage rating 750 Watts or more.
• Please allow the motor to cool for some time between product uses. Most MGs come with overload protection which automatically turns off the motor in case of overheating.
• Burning smell during first few usage is normal due to varnish coating on motor and will stop after few usage cycles.
Wonderchef Capri Mixer Grinder – 500W
Every home-maker wants a reliable mixer-grinder which does not break down again and again and lasts for years. Especially for you, we have developed the most reliable Mixie from Wonderchef. Amalfi Mixer Grinder has unique technical features that make it a very durable mixie. 500W heavy-duty copper winding motor for optimum performance, thicker steel jars for longer durability and anti-rust sintered bronze bushes for minimum wear and tear. All this in a sleek and compact design!
FEATURES
| | | |
| --- | --- | --- |
| | | |
| Stainless steel jars | | Speed Control |
| Three differently sized jars offer a grinding solution for different purposes. A big mixer jar of 0.7L blends both wet and dry ingredients, a tall blending jar of 1.2L works especially well for smoothies and shakes while a dry grinding jar of 0.3L is great for grinding chutneys, pastes and spices. | | The mixer grinder comes with three pre-programmed speed settings for different grinding needs. Adjust the dial to select from low, medium and high. A pulse setting enables vigorous blending for a uniform mix. |
| | | |
| Powerful Motor | | |
| The powerful and efficient 500 watts motor allows you to grind ingredients with ease. It grinds the hardest ingredients smoothly and speedily. | | The mixer grinder and its components are compactly sized. This allows it to be accommodated easily even in tight kitchen spaces and on smaller countertops. You can also easily store it away when it's not in use. |
| | | |
| Stable base | | Anti-rust bush |
| Anti–slip grip of this mixer keeps it steady during operation thus ensuring complete safety. | | The mixer comes with anti-rust sintered bronze bushes for minimum wear & tear. These ensure durability and longevity of the appliance. |
| | | |
| Sharp Blades | | Reliable Wonderchef Service |
| The blades are made from quality stainless steel. They feature sharp edges to smoothly and effectively grind ingredients. With a robust construction, they are resilient and resistant against dulling from heavy use. | | We are confident of our quality. In case of any performance issues with normal usage within the service period, we shall offer you free service. |