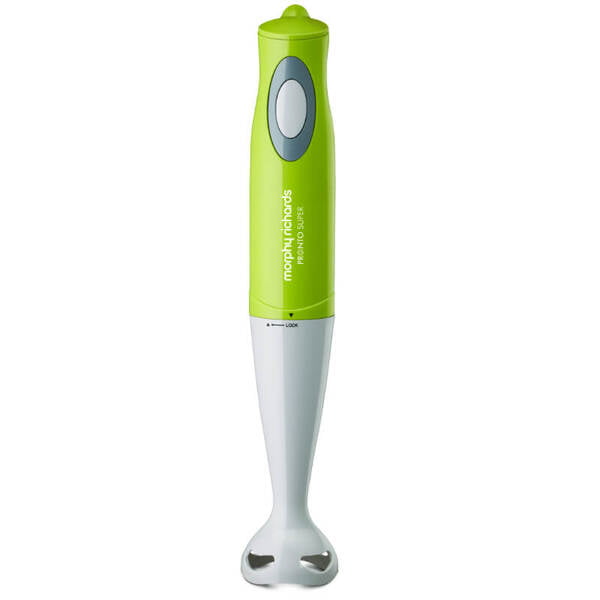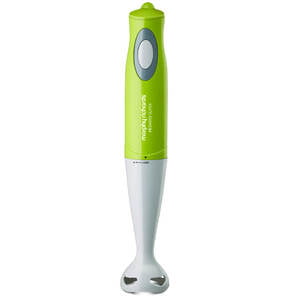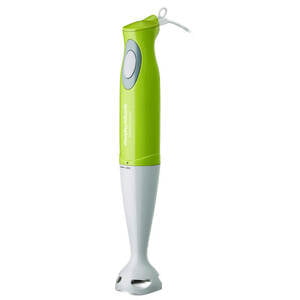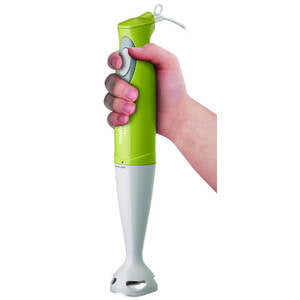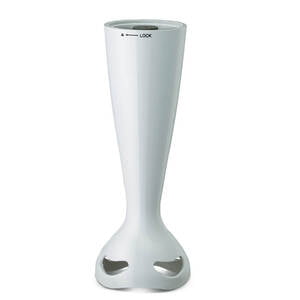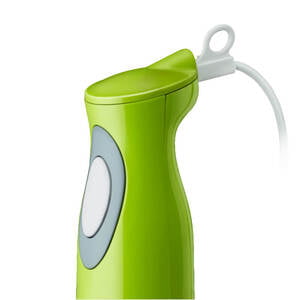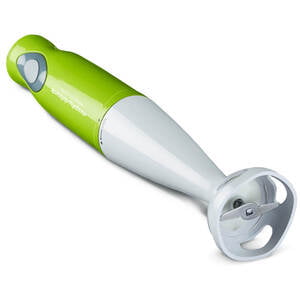 MORPHY RICHARDS HAND BLENDER PRONTO SUPER 640100
Non-returnable
300 watts
Multi function stainless steel blade
Single speed setting that works for all functions
Soft push button
Plastic shaft
Ergonomic design that fits comfortably in the grip of your hands
Detachable leg with easy locking system makes it safe and easy to clean
Can hang on the wall, saving space
This product comes with a 2-year warranty on the product
Wield the power to liquidize
This slim and elegant Morphy Richards Pronto Ultra Hand Blender offers the convenience of portability while empowering you with the functionality of emulsifying, liquidizing, mashing and pureeing foods without having to transfer them into your traditional tabletop blender, saving you time and energy. Its full plastic detachable shaft lends aesthetic beauty and allows for easy cleaning. Its slim body allows it to be operated inside pots, pans, bowls and beakers of any size. The device can be hung on the wall, saving you precious space in the kitchen while always remaining at arm's length. Impart a smooth, rich and velvety texture to your soups, broths, dals, homemade mayonnaise and other emulsions.
Multi-function blade
This multi-function stainless steel blade does away the task of changing different blades for different uses. Its sharp edges are designed for the toughest tasks of pulverizing, mashing and blending.
Single speed setting
Enjoy simplicity along with convenience with a single speed setting that serves the purpose of blending the ingredients just as well as any hand blender with multiple speed settings.
Ergonomic design
This hand blender fits comfortably in the grip of your hands allowing you a wide range of movement almost effortlessly.
Wall hanging
This hand blender saves you storage space in the kitchen when you hang it on the wall. What's more, that way, it always remains handy.