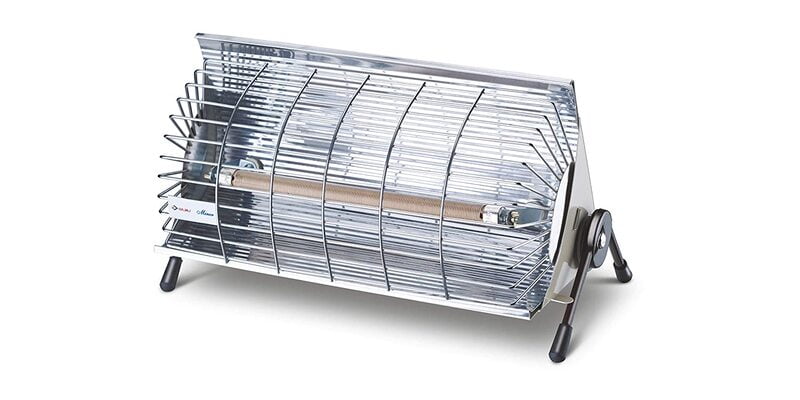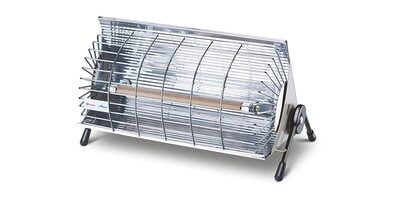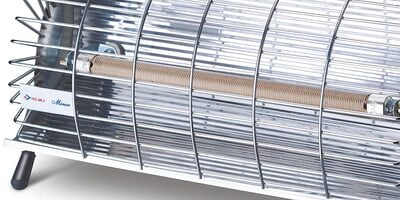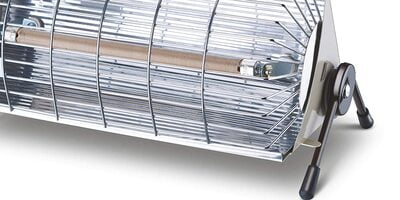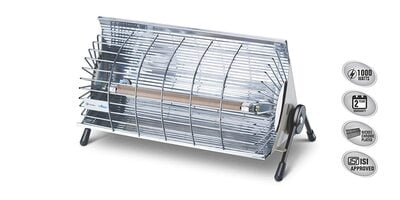 Bajaj Minor 1000 Watts Radiant Room Heater
Bajaj Minor 1000 Watts Radiant Room Heater
Radiant Warmth: Ideal for use in in small rooms, this 1000 Watts heater provides instant heating during winters
Peace of Mind: Featuring cotton braided cord for safety and Nickel Chromium Plated mesh grid for effective heating
Convenient & Elegant: This room heater comes with SS reflector and tilting legs for easy mobility
Reliable & Safe: Our room heaters are dependable and they also come with a 2 Year warranty
7 Days replacement Guarantee
Bajaj Minor 1000 Watts Radiant Room Heater
With summer making a graceful exit, it is time for winter to move in. If you live in an area where the mercury goes pretty low, then what you need is a good heater. There is no better choice than the Bajaj minor 1000watt room heater. An attractive feature is the minimal amount of time taken by the heater to warm your room. It also consumes less power, allowing you to save on and lower your electricity bill. With adjustable legs, an orange and nickel chrome plating, you will be happy to keep yourself warm this winter with this aesthetically pleasing Bajaj minor room heater.
High Quality Build for a Long Life
The Bajaj room heater is a new gen heater introduced by Bajaj in the market. Bajaj's brand name is enough to
establish the quality of material used in the making of the Bajaj room heater. With a nickel chrome plated mesh grid
and reflector, you will get even heat distribution to keep you and the entire room warm. Designed to be compact and utilizing minimum space, this room heater will fit in nicely with your décor. A number of features along with the efficient heating provided make this Bajaj minor heater a useful choice.
Brand: Bajaj
Power:1000W
Includes bright nickel chrome plated reflector
Superior heating element
ISI marked
Additional Features: Nickel chrome plated mesh grid, tilting legs and adjustable height
| | | |
| --- | --- | --- |
| | | |
| NICKLE CHROME PLATED | . | SAFETY SYSTEM |
| This room heater comprises of nickle chrome plated mesh grid which is corrosion resistant and increase surface hardness. | | This dependable room heater offers complete peace of mind as it assures safety from overheating. It also features cotton braided cord for safety. |
| | | |
| --- | --- | --- |
| | | |
| STAINLESS STEEL REFLECTOR | . | COMPACT DESIGN |
| The stainless steel corrugated reflecting surface on the heater helps to transfer the heat evenly in the entire room. | | Bajaj minor room heater has a compact and stylish design suitable for small and medium sized room. |
TILTED LEGS

.

1000 WATTS POWER

This room heater has tilting legs for easy mobility & provides strong support.

Its heating element or rod produces heat by

utilizing

1000 watts of energy and spreads warmness by reaching each and every corner.