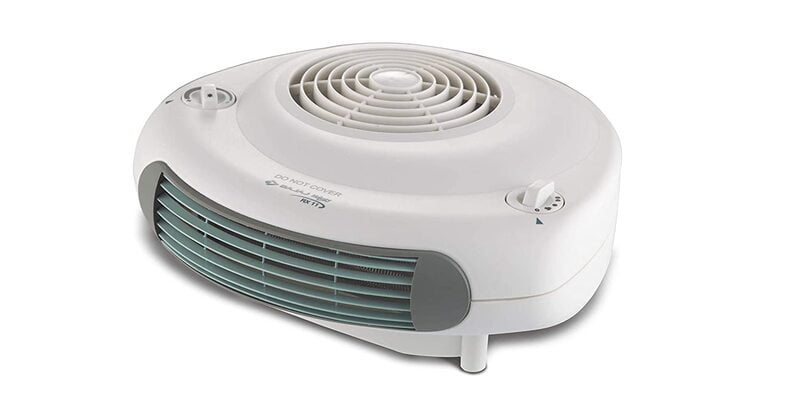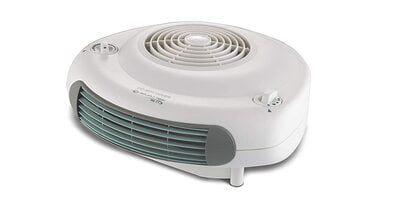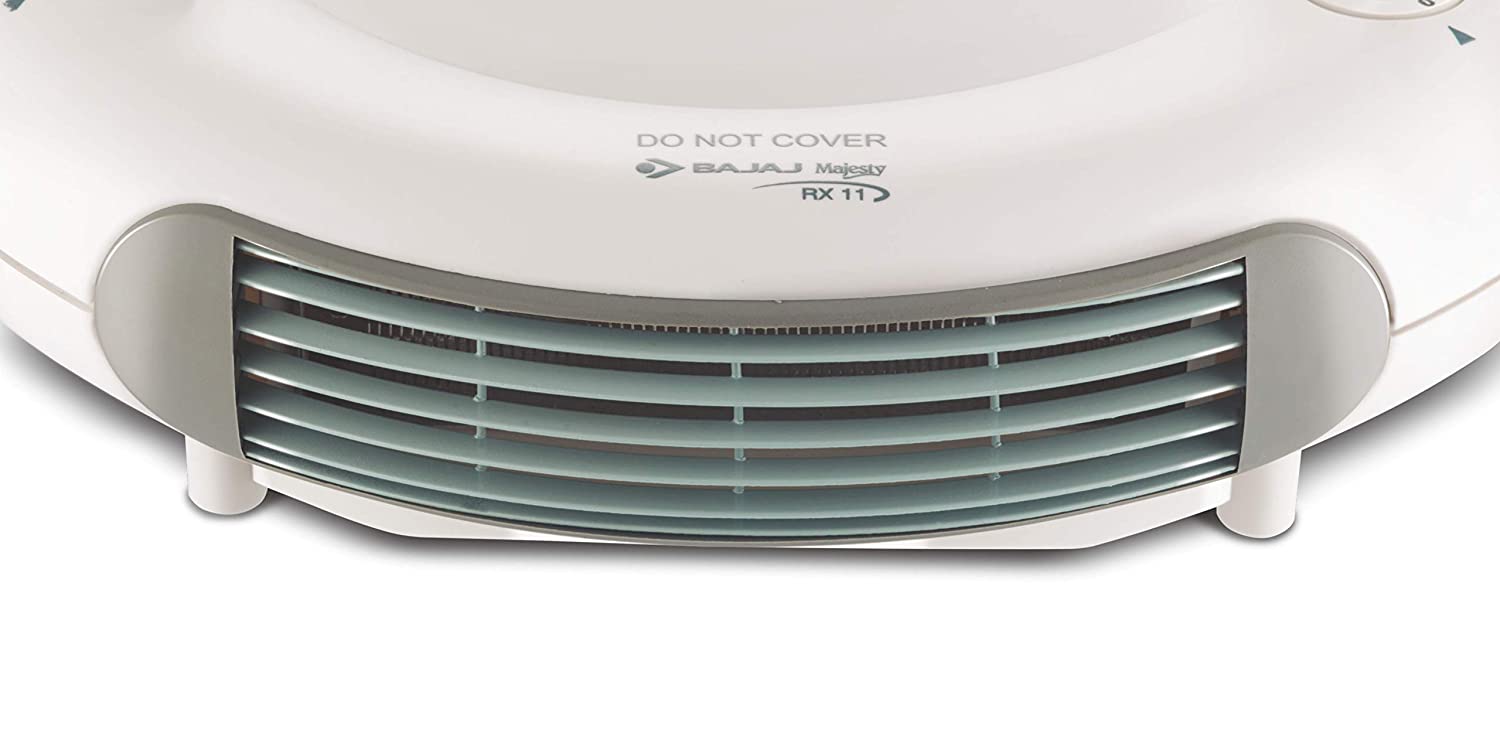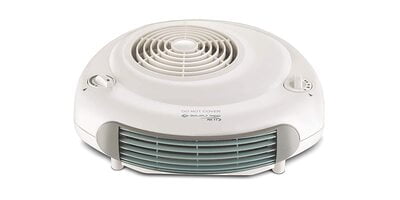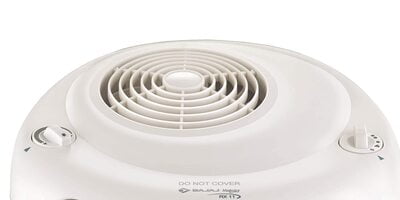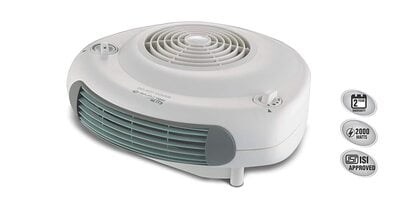 Bajaj Majesty RX11 2000 Watts Fan Room Heater
Bajaj Majesty RX11 2000 Watts Fan Room Heater
Instant Warmth: 2000 Watts Heat Convector Room heater ensure your comfort during chilly winters

Personalized Comfort: Customized to your heating needs with an adjustable thermostat and two heat settings (1000 W/ 2000 W), Cord Type:- PVC

Peace of Mind: Featuring auto thermal shutoff and a thermal fuse to prevent overheating

Convenient & Elegant: RX10 comes with a two way installation, horizontal and vertical

Multitasking: Acts as a heater in winter and personal fan in summer

Reliable & Safe: Our room heaters are dependable and they also come with a 2 Year warranty
Bajaj Majesty RX11 2000 Watts Fan Room Heater
Two in One Functionality
Bajaj home appliances are a symbol of high quality and durability and they have added yet another feather to their cap with the Bajaj RX 11 2000watt heat convector. This heat convector is a useful source of fan forced hot air circulation. With two heat settings, you can regulate the temperature you want. The adjustable thermostat is another unique feature of the Bajaj RX 11 that helps you maintain the desired temperature in the room. This convection heater is a nice appliance to have at home as it can be a fan in the summers and a heater in the winters.
Safe for Use with Internationalized Design
Bajaj has always placed an emphasis on safety in their home appliances. With a cool touch housing and built-in handle, you can easily move or touch this Bajaj 2000watt heat convector without the risk of scalding your skin. It also provides you with triple safety assurance that is with the help of the thermostat, auto thermal cutout and thermal fuse that prevents overheating. Its unique design is based on an international style and looks attractive. This versatile Bajaj RX 11 heat convector lets you keep your loved ones warm in winters and cool in summers.
Brand: Bajaj

Power: 2000W

Two heat settings of 1000W and 2000W

Cool touch housing

Includes auto thermal cutout, thermostat and thermal fuse for safety

Additional Features: International style and design, fan forced hot air circulation, built in handle, adjustable thermostat for desired temperature, approved by the BIS
| | | |
| --- | --- | --- |
| | | |
| IDEAL HEATING EFFICIENCY | . | MULTIPLE SAFETY SYSTEM |
| Bajaj Majesty RX11 2000 Watts Heat Convector Room Heater ensures comfort during chilly winters. With fan forced hot air circulation, the heater offers instant warmth. | | The heater offers complete peace of mind with triple safety assurance featuring a thermostat, an auto thermal shutoff, and a thermal fuse to safeguard from overheating. |
| | | |
| --- | --- | --- |
| | | |
| ADJUSTABLE THERMOSTAT | . | DURABLE THERMOSTAT |
| The heater customised to your heating needs features an adjustable thermostat with two heat settings - 1000W & 2000W to attain your desired temperature. | | The heater has a cool touch housing with the fan blower and body made of quality plastic. |
| | | |
| --- | --- | --- |
| | | |
| DUAL PURPOSE DESIGN | . | CLEAN OPERATION |
| This multitasking appliance is designed to serve you as a heater in winter and personal fan in summer. | | As in this heater there is no need for refrigerant or oxygen it gives apt warmth with a remarkably neat & clean operation. |