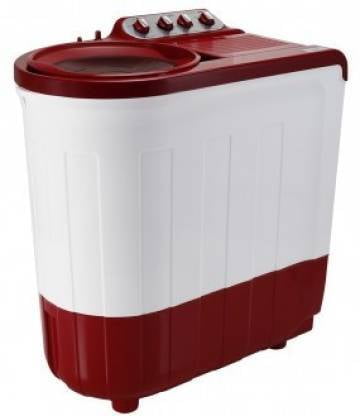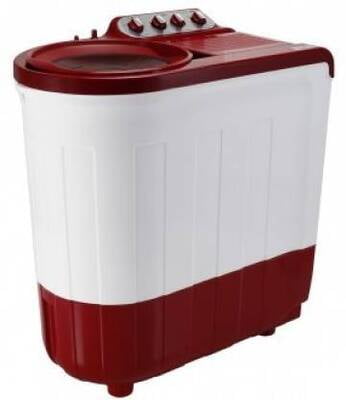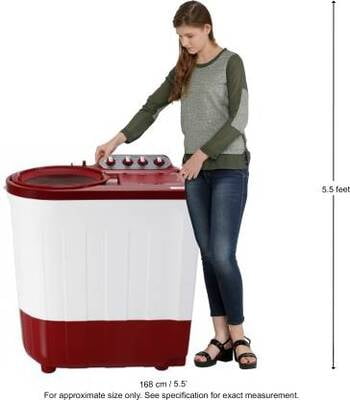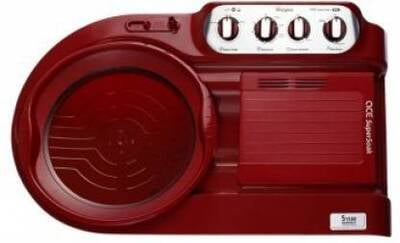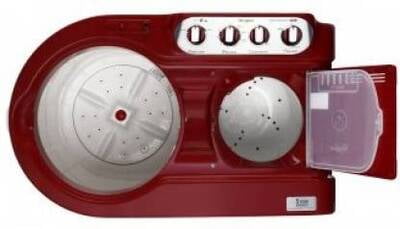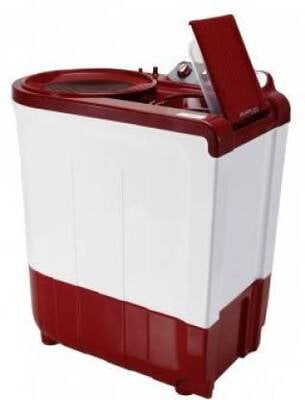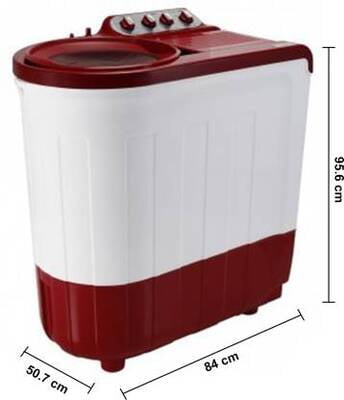 Whirlpool Washing Machine Ace 8 Kg Super soak Coral Red
Whirlpool Washing Machine Ace 8 Kg Super soak Coral Red
Get 100% Branded Products Only
7 Days Replacement Guaranty
Semi Automatic Top Load
1400 rpm : Higher the spin speed, lower the drying time
Number of wash programs - 3
8 kg : Great for family of 4
Whirlpool Washing Machine Ace 8 Kg Super soak Coral Red
Washing clothes will no more seem like a tedious chore, thanks to the Whirlpool semi-automatic top-load washing machine. While the impeller and Super Soak technology work hard to remove dirt, the ACE Work Station simplifies things for you. So, bring home this washing machine and get ready for fresh and clean clothes always.
The Super Soak technology removes tough dirt by continuous soaking and scrubbing action for around 25 minutes.
Say goodbye to the unwanted lint. The Lint Filter delivers clean and fresh clothes by effectively collecting lint during the wash cycle.
Make use of the ACE Wash Station to sort, stack and carry your clothes on the machine itself. Life couldn't get any easier.
The impeller removes dirt effectively, by providing the perfect motion for your clothes.
Sort and carry dry clothes with the help of the Multi-utility Tray. It also features a special vent that helps the water flow back into the wash tub.
| | | |
| --- | --- | --- |
| Brand | | Whirlpool |
| Model Name | | Ace 8.0 Sup Soak (Coral Red) (5 yr) |
| Function Type | | Semi Automatic Top Load |
| Washing Capacity | | 8 kg |
| Washing Method | | Impeller Wash |
| Maximum Spin Speed | | 1400 rpm |
| In-built Heater | | No |
| Color | | Red |
| Shade | | Coral Red |
| Wash Program Types | | 3 - Impeller Wash |
| Tub Material | | Stainless Steel |
| Wheel Support | | Yes |
| Other Body Features | | Wash Station: Sort, Stack, Carry |
| Digital Display | | No |
| Lint Filter | | Yes |
| Wash Motor Rating | | 340 W |
| Spin Motor Rating | | 150 W |
| Warranty | | 2 Years Comprehensive and 5 Years On Motor Warranty |