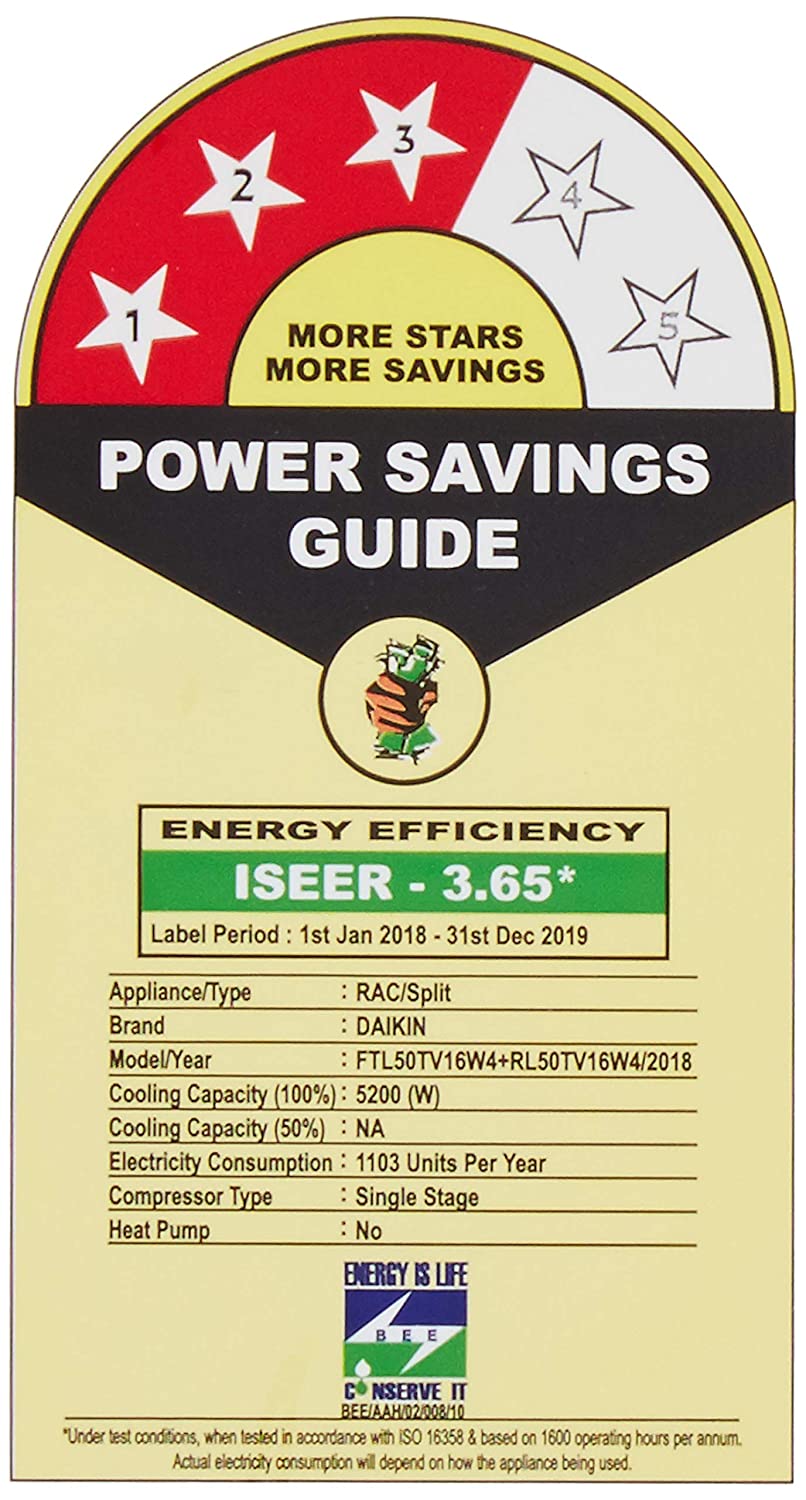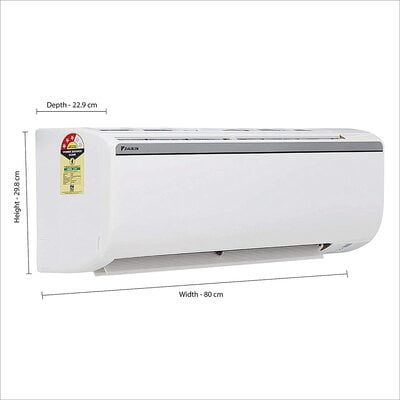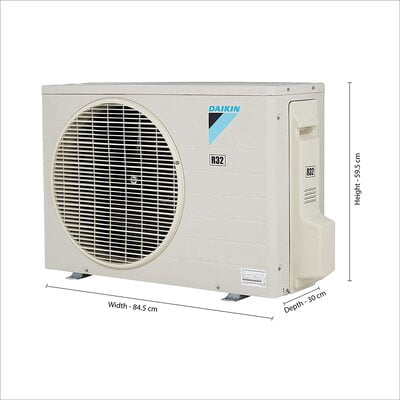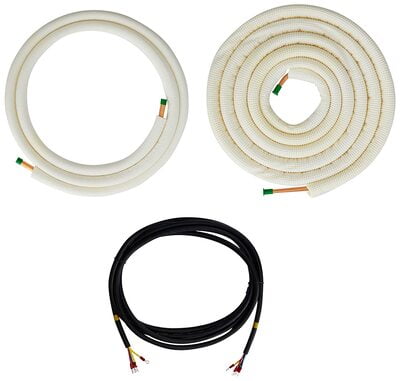 Daikin 1.5 Ton 3 Star Split AC (Alloy FTL50TV16W4 White)
Get 100% genuine and authentic products
7 Days replacement guarantee
| | |
| --- | --- |
| Power Source | Corded Electric |
| Brand | Daikin |
| Special Feature | Dust_filter |
| Seasonal Energy Efficiency Ratio (SEER) | 3.65 |
| Color | White |
About this item
Split AC with non-inverter compressor: Low noise. Affordable compared to inverter split ACs
Capacity: 1.5 Ton. Suitable for medium sized rooms (131 to 150 sq. ft.)
Energy Rating: 3 Star. Annual Energy Consumption: 1103 units. ISEER Value: 3.65 (Please refer energy label on product page or contact brand for more details)
Manufacturer Warranty : 1 year on product, 1 year on condenser, 5 years on compressor
Alloy Condenser Coil : Affordable compared to copper condenser coil
Special Features: Pm2.5_Filter; Katai_Technology; Stabilizer Free
Refrigerant gas: R32. Environment friendly - no ozone depletion potential and low global warming potential
Included in the box: Indoor Unit, Outdoor Unit, Remote Control, User manual, Warranty Card, Connecting Pipes
Country of Origin: India
Daikin 1.5 Ton 3 Star Split AC (Alloy FTL50TV16W4 White)
KATAI Technology
Daikin KATAI Technology is a supreme ODU heat exchanger technology to increase the durability and longevity of Air-conditioners.
Econo Mode (Power Saving Mode)
This function enables efficient operation by limiting the maximum power consumption.
It is useful when using the air-conditioner and other electrical devices simultaneously on a shared electrical circuit.
This mode helps you in reducing your electricity bills.
Self Diagnosis
The machine auto detects the error and shows the related code on the remote screen (After pressing key mentioned in manual).
Now you can easily self diagnose the error and report it to your Daikin authorised service centre for a quick resolution
Stabilizer Free
With Stabilizer free function, Daikin Air-conditioners can be protected within the range of 161 V to 264 V.
Coanda Airflow (Radiant Cooling)
Coanda airflow operation gives you the best air-conditioning experience.
The powerful air draft does not fall on your head directly, but it is steered upward letting air circulate into the corners of the room creating a comfortable ambience.
| | | |
| --- | --- | --- |
| Brand | | ‎Daikin |
| Model | | ‎FTL50TV16W4 |
| Energy Efficiency | | ‎3 Star Rating |
| Capacity | | ‎1.5 Tons |
| Noise Level | | ‎42 dB |
| Installation Type | | ‎Split System |
| Special Features | | ‎Dust_filter |
| Colour | | ‎White |
| Control Console | | ‎Remote Control |
| Material | | ‎Plastic |
| Included Components | | ‎1 Indoor Unit, 1 Outdoor Unit, Inter Connecting Pipe, 1 Remote, 3 Manuals, 1 Warranty Card |
| Batteries Included | | ‎Yes |
| Batteries Required | | ‎No |
| Battery Cell Type | | ‎Zinc |
| Manufacturer | | ‎Daikin Airconditioning India Pvt. Ltd. |