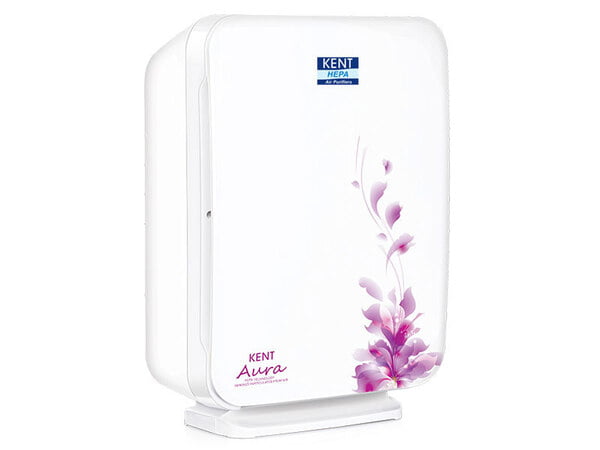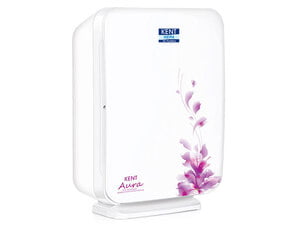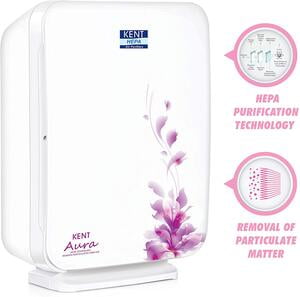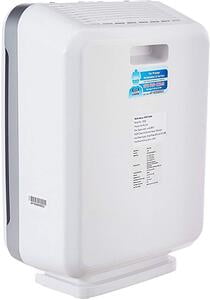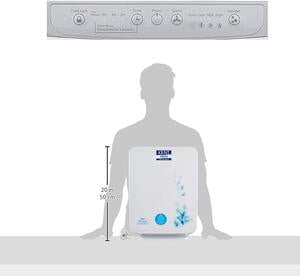 KENT Aura Room Air Purifier 45-Watt with HEPA Technology (White)
Air Purifier Type - Room; Purification method - High-Efficiency Particulate Arrestant (HEPA) filter type
Coverage area: 290 sq. ft. / 27 sq. mtrs., suitable for bedroom / living room (medium)
Clean Air Delivery Rate (CADR): 180 m3/hr; CADR indicates the volume of purified air (in cubic mtrs) which an air purifier produces every hour
1 Year Warranty
Product will be having white background but design color may vary as per availibility
Proven HEPA (High Efficiency Particulate Arrestor) dust collection technology for trapping harmful pollutants from air; Specially treated carbon filter with specially sized pallets for better adsorption properties for odor/foul smell, oxides of Sulphide and Nitrogen, dust, cigarette smoke etc
Inbuilt ionizer to improve the air quality and refreshing air in the room; One touch Child lock feature for safety purposes
KENT Aura Room Air Purifier 45-Watt with HEPA Technology (White)
Kent Aura air purifier accompanies progressed HEPA (High Efficiency Particulate Arrestor) innovation which can adequately evacuate 99.9% of hurtful PM 2.5 toxins from the air. The HEPA channel has antibacterial covering which murders all the microscopic organisms from the air. Inbuilt ionizer improves the newness of the air and keeps air in
your home new at all the occasions. It accompanies keen light edit to screen the air quality. The actuated carbon channels utilized in the Kent Air purifier can without much of a stretch evacuate the foul smell, formaldehyde, Cigarette smoke, pet scent, smoke and different poisons generally found at homes and work places.
KENT Aura
__________________________


Now, you don't need to worry about indoor air pollution by installing KENT Aura Air Purifier. The air purifier is equipped with advanced HEPA air purifier, which makes the indoor air safe, healthy and free of pollutants.



What Makes KENT Aura Air Purifier Different
| | | |
| --- | --- | --- |
| | | |
| HEPA Technology | . | Inbuilt Ionizer |
| KENT Aura Air Purifier comes with a tested and proven HEPA Air Technology that removes hazardous pollutants from the indoor air. The air filter removes almost all the pollutants from the indoor air by using a three-stage mechanism. | | The air purifier also comes with an inbuilt ionizer which releases negative ion to freshen up the indoor air. The negative ions force the pollutants to stick to walls or other surfaces in the room to make it free of pollutants. |
| | | |
| --- | --- | --- |
| | | |
| Removes Particulate Matter | . | User-Friendly Design |
| KENT HEPA air purifier removes PM 2.5 and SPM present in the indoor air. The air purifier also comes with a specially treated activated carbon filter that absorbs odour and foul smell from the indoor air. | | The air purifier has a pedestal mode of installation which makes it extremely convenient to use and install the appliance. The air purifier also has an 8-hour timer function for convenience of users. |