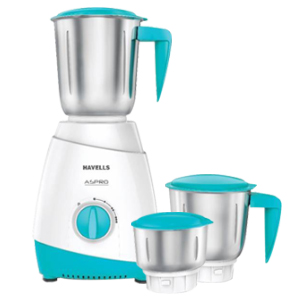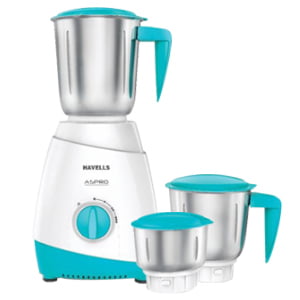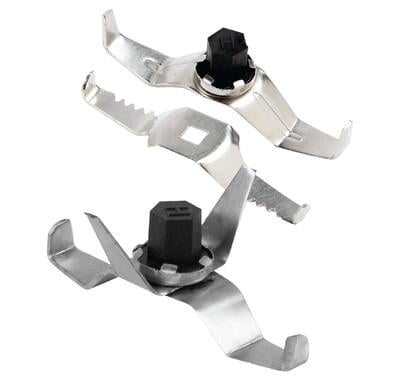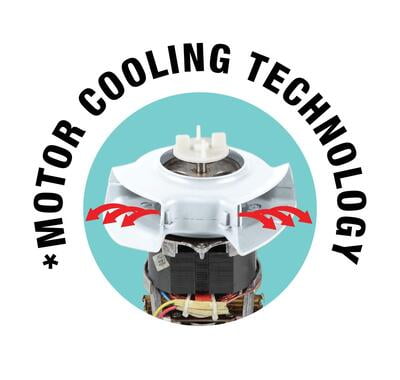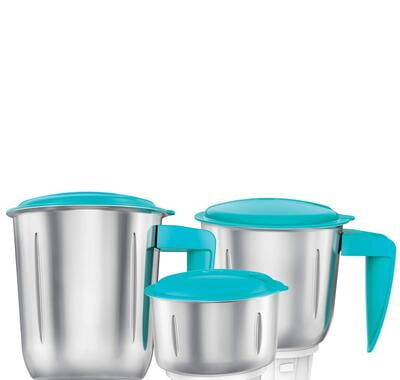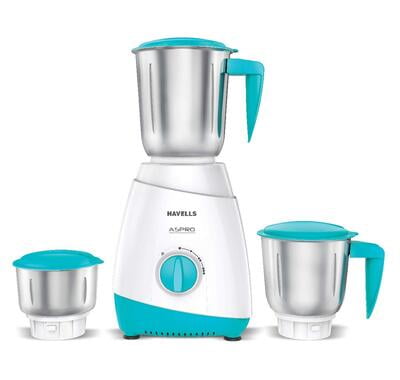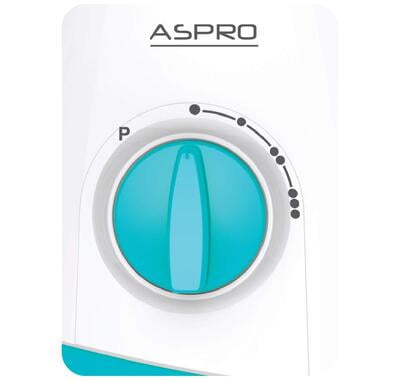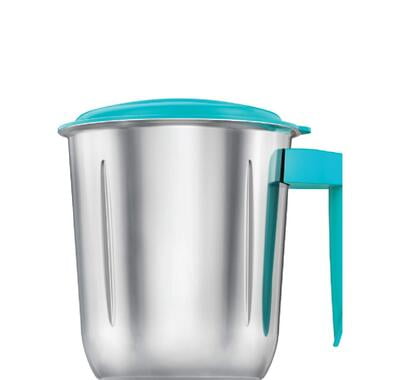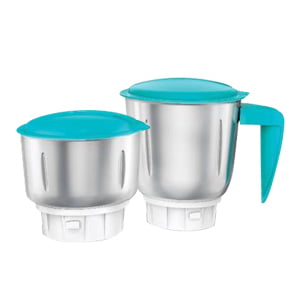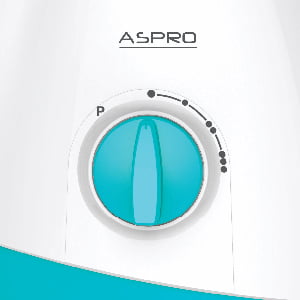 HAVELLS ASPRO WHITE-LIGHT BLUE MG 500W
Non-returnable
Havells ASPRO 500 Watt Mixer Grinder 3 Jar
3 Stainless Steel superior jars (i.e. 400ml Chutney Jar, 800 ml Dry/Wet grinding jar, 1.5L Stainless Steel blending jar)
304 Grade Stainless Steel Blade for best grinding results
Juicer Mixer grinder has 500 Watt motor which leads to longer life of motor & superior performance
3 speed control with pulse function for best grinding results
Speed at 21000 RPM
Built in over load protector to auto shut off for motor safety
Flow beaker in jars for better grinding/liquidizing
Get Genuine Products Only
Havells ASPRO 500 Watt Mixer Grinder 3 Jar
Havells, the prominent brand for electronic appliances in India, offers a wide range of food preparation appliances at great prices online. If we talk about mixer grinders, Havells brings in a choice of mixer grinders that are built to last long. To ease the process of food preparation, Havells mixer grinders are the best bet for the convenience they offer. With them, you can grind spices, blend sauces, make purees and do so many other things in a matter of seconds. Their heavy duty motor, along with stainless steel jar and blades, makes these tedious jobs of grinding and pureeing really easy. Moreover, the warranty from Havells India Ltd. comes as a plus.
Aspro 500-Watt Juicer Mixer Grinder by Havells
For a modern homemaker!
Prepare your meals effortlessly as this mixer grinder from Havells is here to your rescue. This mixer grinder comes in an ergonomic design with exceptional features to make the process seamless and mess-free. Its vibrant color is an added bonus, making it perfect for the contemporary household while its efficient motor makes it apt for the modern homemaker.
IMPORTANT FEATURES
3-speed control
Power: 500 watts
Stainless steel blades
Stainless steel jars
Inbuilt overload protector
| | | |
| --- | --- | --- |
| | | |
| Jars feature ergonomic handles | . | Jars come with lids |
| Convenience is a big factor in every home appliance and this mixer grinder set from Havells has been designed keeping that in mind. The jars in this set come with ergonomic handles that make it easier for you to put them on top of the base or remove them from there after the work is done. | | For jars in a mixer grinder set, lids are very important. The jars in this Havells set feature lids that keep the mixture inside from spreading outside and also protect it from external pollutants. |
| | | |
| --- | --- | --- |
| | | |
| Features a stable base | . | Speed control dial |
| You can keep this mixer grinder anywhere without facing any issue. It comes with a stable base with anti-slip grips that prevent it from moving from any vibration that might occur while the process of grinding or mixing is underway. | | It is important to be able to regulate the speed of a mixer grinder as different food items require different procedures. This Havells kitchen appliance has three-speed settings with a pulsating feature that you can navigate between with its dial in a seamless way. |
| | | |
| --- | --- | --- |
| | | |
| Stainless steel jars | . | Sleek design and color combination |
| This mixer grinder from Havells comes with jars for your convenience. These jars have been made of stainless steel that not only renders them corrosion resistant but also makes them sturdy. | | Look is as important as the usefulness of a kitchen appliance. This mixer grinder from Havells features a sleek design that will perfectly complement the decor of your kitchen. |