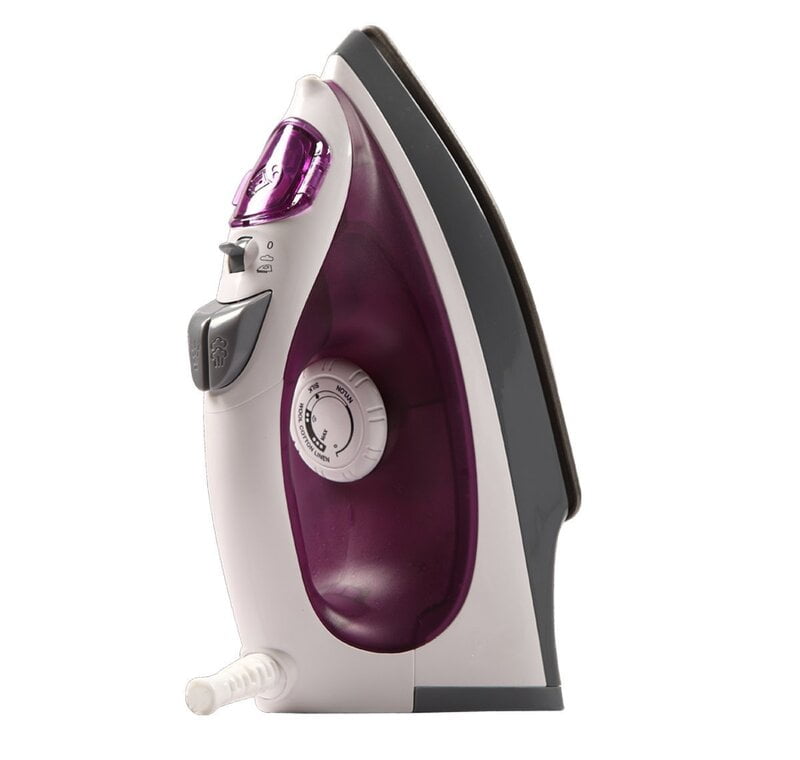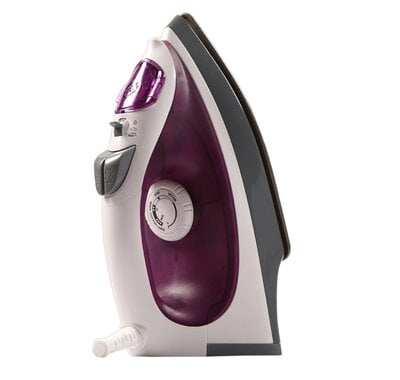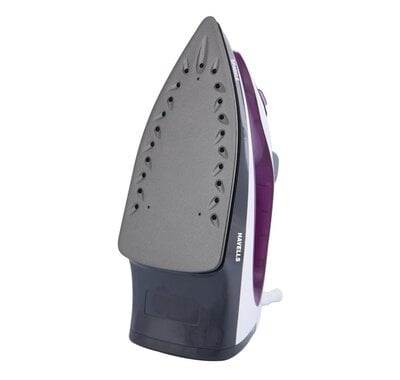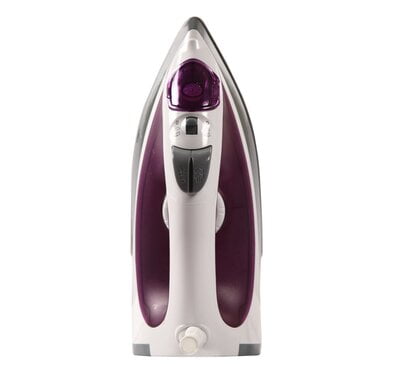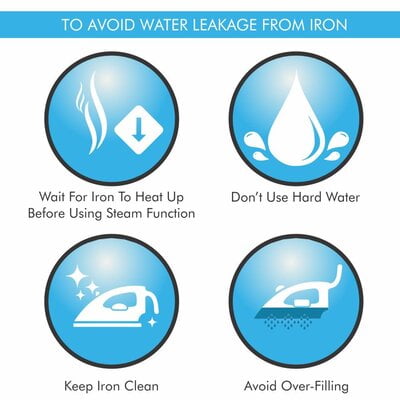 HAVELLS IRON SPARKLE
Non-returnable
Havells Sparkle 1250-Watt Steam Iron (White/Purple)
To Prevent Water Leakage, keep the iron horizontal when not in use, do not fill water completely, leave some gap and wait for some time for the iron to heat up before using the iron.
Dry/steam ironing
Vertical burst of steam and 230ml water tank capacity
Non stick coated sole plate
Adjustable thermostatic control
Over heat safety protection circuit
Has Spray : Yes ,15g per minute steam
Power: 1250 watts
Get 100% Genuine Products Only
7 Days Replacement Guarantee
Havells Sparkle 1250-Watt Steam Iron (White/Purple)
Havells sparkle 1250-watt steam iron (white/purple). Here presents branded steam iron from the house of havells.
To Prevent Water Leakage, keep the iron horizontal when not in use, do not fill water completely, leave some gap and wait for
some time for the iron to heat up before using the iron.
Sparkle Steam Iron (White/Purple) from Havells
Start your Day Crease-Free
With the powerful steam output, this Havells steam iron is the ideal choice because it gives you crisp and crease-free clothes and because of its long-lasting performance. It also features a non-stick coated soleplate that glides smoothly over all types of fabrics and does not harm the fabric at all since it has the non-stick coating. This Havells steam iron works best to do away with creases via not just heat but steam as well. The handle of this iron is ergonomically designed for an enhanced grip which ensures you never get tired easily while working with it. Its dual sealed steam generator enables efficient performance and makes the iron spill-proof as well.
Important Features
Wattage - 1250 watts
Non-stick coated sole plate
Water tank capacity- 230 ml
Steam function
Fabric selector knob
Variable steam functionality
Soft grip handle for ironing comfort
Overheating protection
| | | |
| --- | --- | --- |
| | | |
| Soft Grip Handle | . | Non-Stick Coated Sole Plate |
| The iron features an ergonomically designed handle. It fits the contours of your hand perfectly and ensures the least amount of physical toll on your hands. The grip of the iron is soft to touch as well which makes lifting the iron and working with it less tiring for you. | | The ironing surface of the iron has a non-stick coating on it. It essentially means that the sole plate will effortlessly glide over the fabric with just the right amount of friction. This adds to the versatility of the iron and ensures that you can use the iron on a wider variety of fabrics. |
| | | |
| --- | --- | --- |
| | | |
| Variable Steam Functionality | . | Fabric Selector Knob |
| The iron comes with a variable steam functionality which essentially allows you to control the amount of steam you want. Different fabrics need different amounts of steam to get ironed properly. This ingenious feature allows you to get the perfect ironing every time. | | The fabric knob at the top of the iron can be used to select the fabric you want to iron. The knob can be used to essentially change the temperature of the ironing surface to ensure that whatever be the fabric, it is ironed perfectly. |
| | | |
| --- | --- | --- |
| | | |
| Large Tank | . | Overheating Protection |
| The iron features a large water tank which allows you to steam iron your clothes for longer at a stretch without having to fill the tank repeatedly. | | The iron comes with a built-in overheating protection system. So, even if you leave the iron switched-on for a long time the iron or the soleplate will not overheat and damage the iron or its internal parts. |