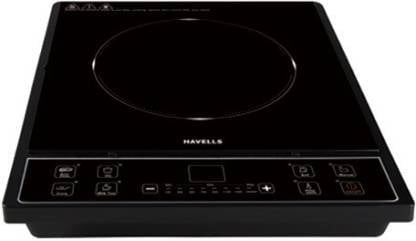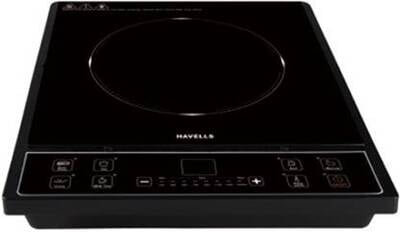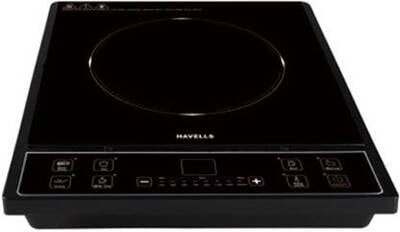 Havells Insta Cook OT Induction Cooktop insta ot
Non-returnable
Havells Insta Cook OT Induction Cooktop insta ot
Type: Induction Cooktop
Power Consumption: 1600 W
Touch Panel Controls
Get Genuine Products Only
7 Days Replacement Guarantee
Havells Insta Cook OT Induction Cooktop insta ot
Stainless Steel Pots, Stainless Steel Rice Cookers, Cast Iron Frying Pots, Oil boiling Pots, Stainless Steel Water Jugs, Cast Iron Pots, Color Pots, Grilling Iron Plate Simplify your daily cooking with this highly efficient and eco-friendly induction cooktop from Havells.
Operation
The digital LED display, 6 different cooking modes, variable power and temperature adjust and the one touch operation makes this induction cooktop easy to use and extremely user-friendly. The Keep Warm function helps to keep your food hot and fresh.

LED

Digital

6

Cooking

One

Touch

Display

Modes

Operation
Safety measures such as auto pan detection, auto power off, and automatic switch off at high temperature ensure that you cook safely with this induction cooktop. In addition to these, cooking on the Havells induction cooktop is free of smoke, flame and radiations, thus making the cooktop an eco-friendly appliance.
Auto

Pan

Auto

Eco

Detection

Power
Off

Friendly
The Havells Insta Cook OT consumes 1600 watts of power to deliver an efficient cooking performance. The direct and quick heating capability of the cooktop helps to minimize energy consumption while ensuring healthy cooking. The appliance requires low maintenance since the glass cooking surface can be easily cleaned.
In The Box
| | | |
| --- | --- | --- |
| Sales Package | | Manual, Main Unit, Warranty Card |
Compatible Utensils
Stainless Steel Pots, Stainless Steel Rice Cookers, Cast Iron Frying Pots, Oil boiling Pots, Stainless Steel Water Jugs, Cast Iron Pots, Color Pots, Grilling Iron Plate
General
Brand

Havells

model name

Insta Cook OT

Model

I

nsta Cook OT

Type

I

nduction Cooktop
General Features
| | | |
| --- | --- | --- |
| Control | | Touch Panel |
| Display | | Digital LED Display |
| Timer | | Yes |
| Timer setting | | 3 hrs |
Power Features
| | | |
| --- | --- | --- |
| Frequency | | 50 Hz |
| Power Consumption | | 1600 W |
| Power Input | | 220 - 240 V |