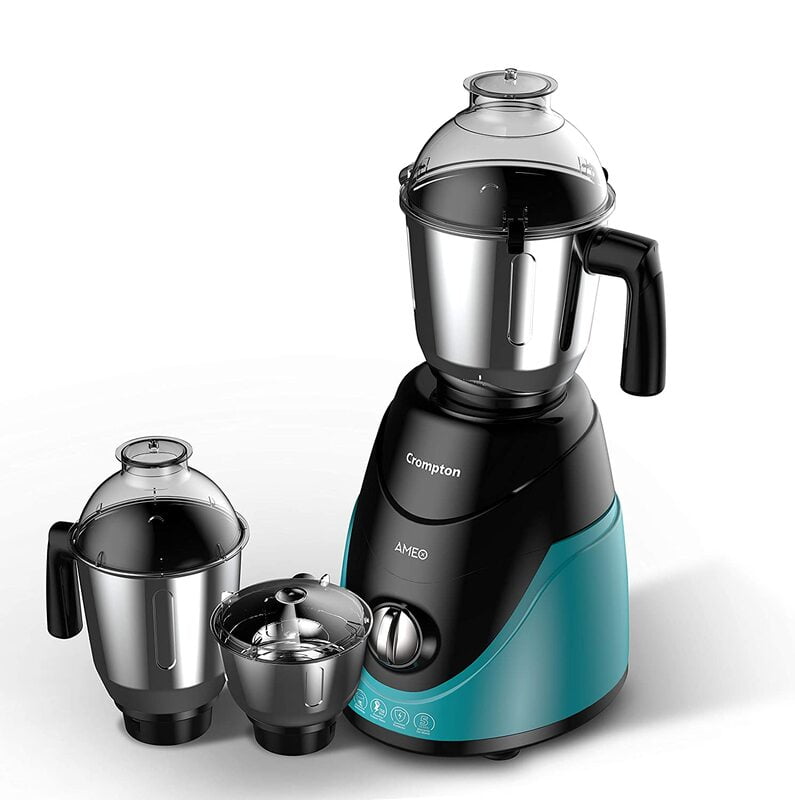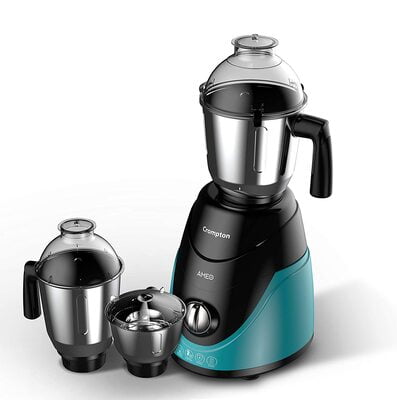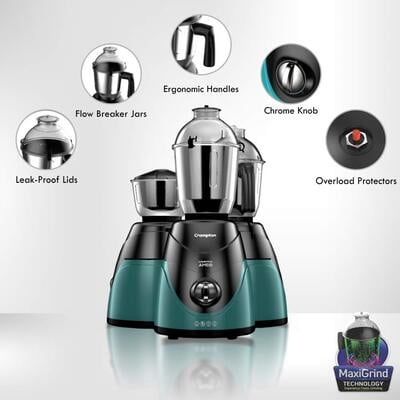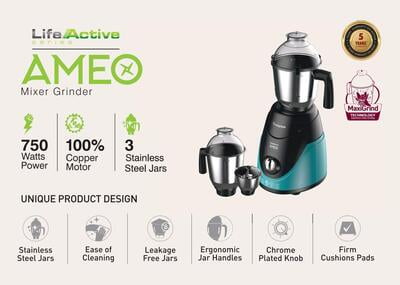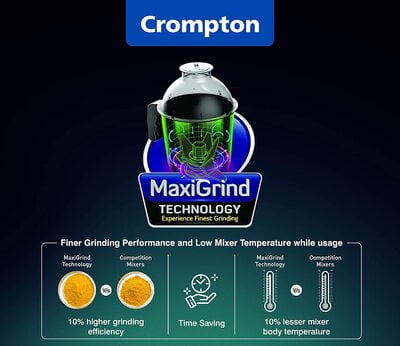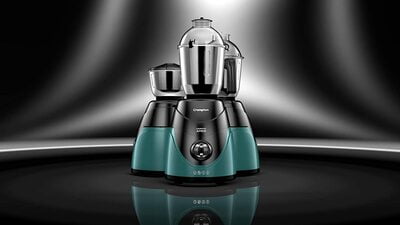 Crompton Ameo 750-Watt Mixer Grinder with 3 Jars
New age maxi grind technology, powered with overload protection which protects the mixer from overheating and inbuilt pulse switch for better grinding control

Enhanced motor ventilation helps increasing the airflow in the motor and lowers the heating

Chrome plated knob and firm cushion pads , Motor Capacity:501W and above

Anti skid feet, stainless steel jar with utility blades and flow breaker jars

Leakage free jars and lid along with high quality powerful copper motor

Compact and sleek design which makes it easy to use and kitchen friendly

Comes along with a spatula that will help you keep your hands clean and easy removal of the mix
POWERFUL MOTOR COPPER MOTOR
The powerful 750-watt copper motor ensures that grinder runs without any problem for extended
periods and grinds even the heavy-duty items smoothly.
ENHANCED MOTOR VENTILATION
Featuring motor with increased airflow, it enables lower heating and faster cooling of the appliance, thereby increasing the product life.
FINE GRINDING WITH SAFETY FEATURES
Equipped with sharp blades, it smoothly grinds everything and with its added safety features, the mixer stays protected from low voltage, overload and motor blockage. It has a resettable overload protector to cut-off the motor from overload.
INBUILT PULSE SWITCH
For grinding the food at various consistencies and desired textures, it comes with a three-speed in-built chrome plated switch that lets you adjust speed as per your requirements.