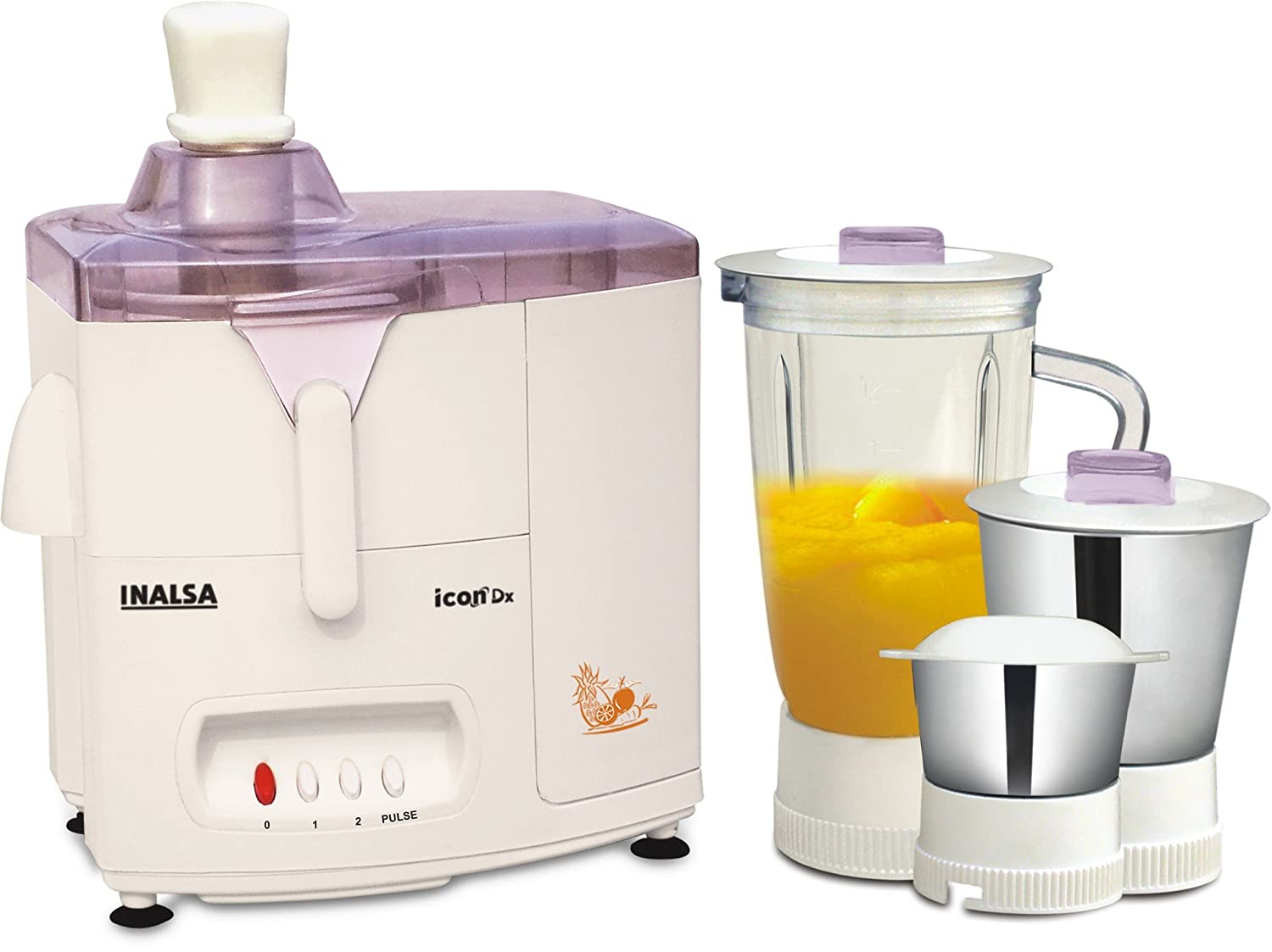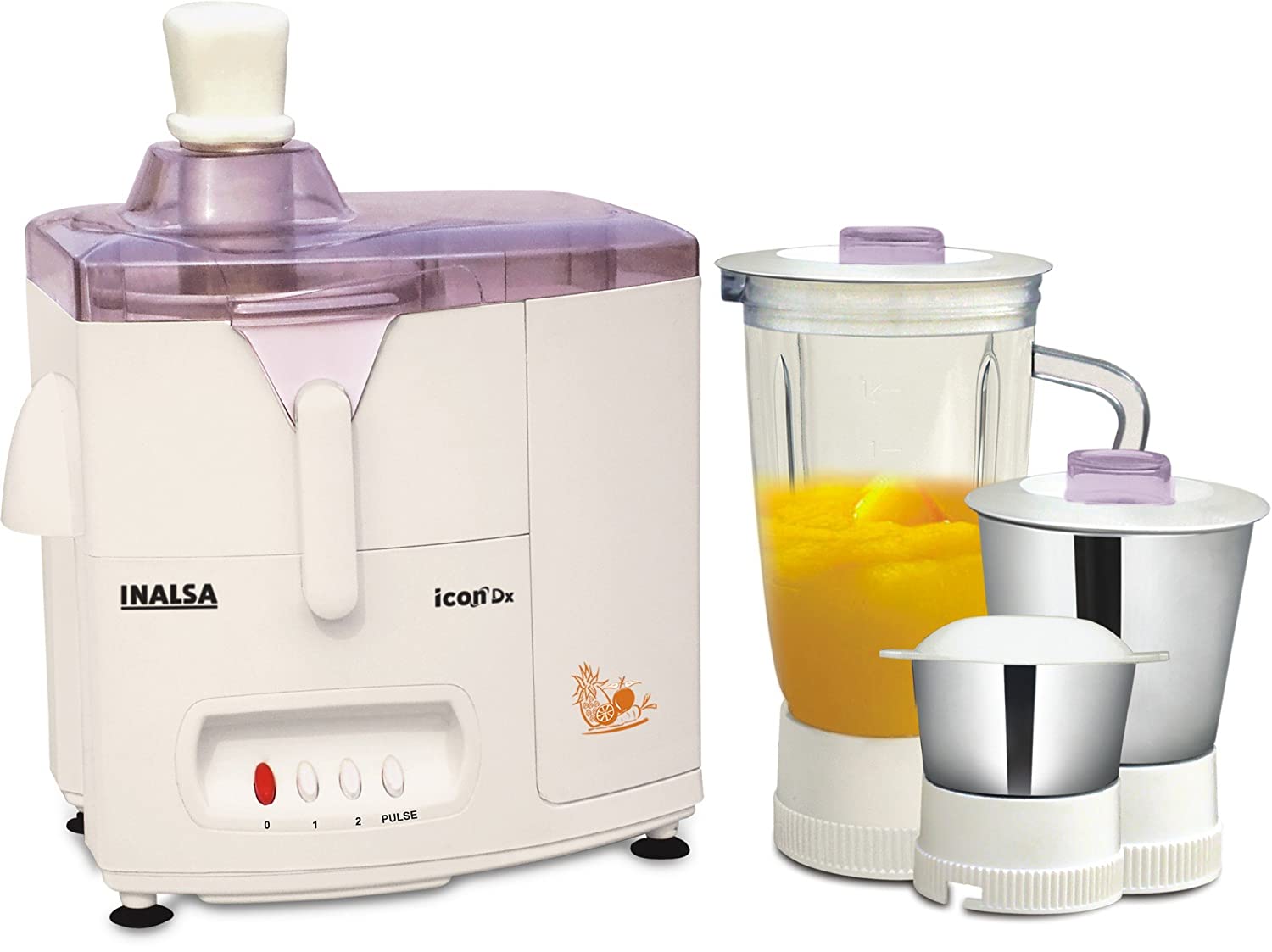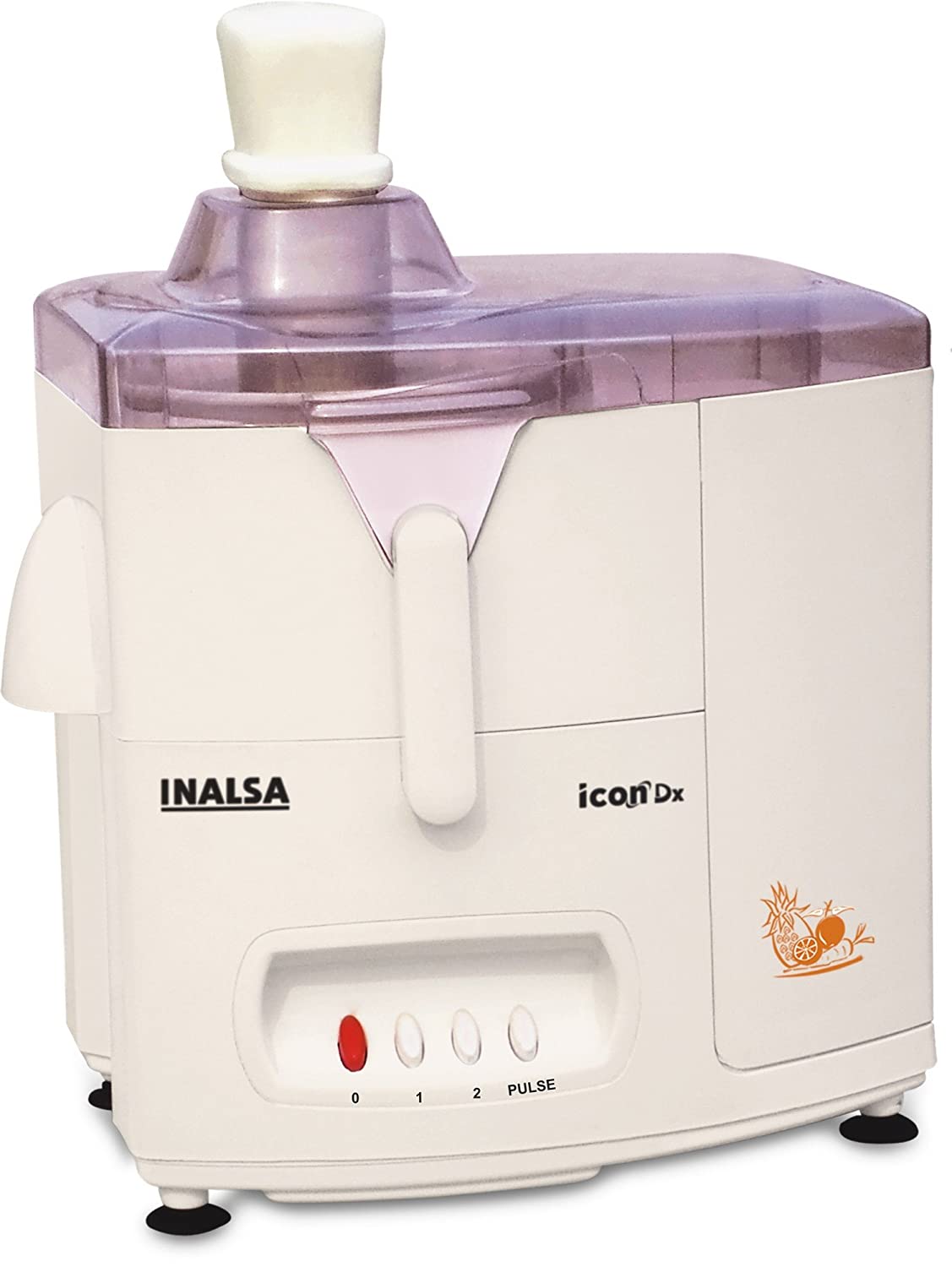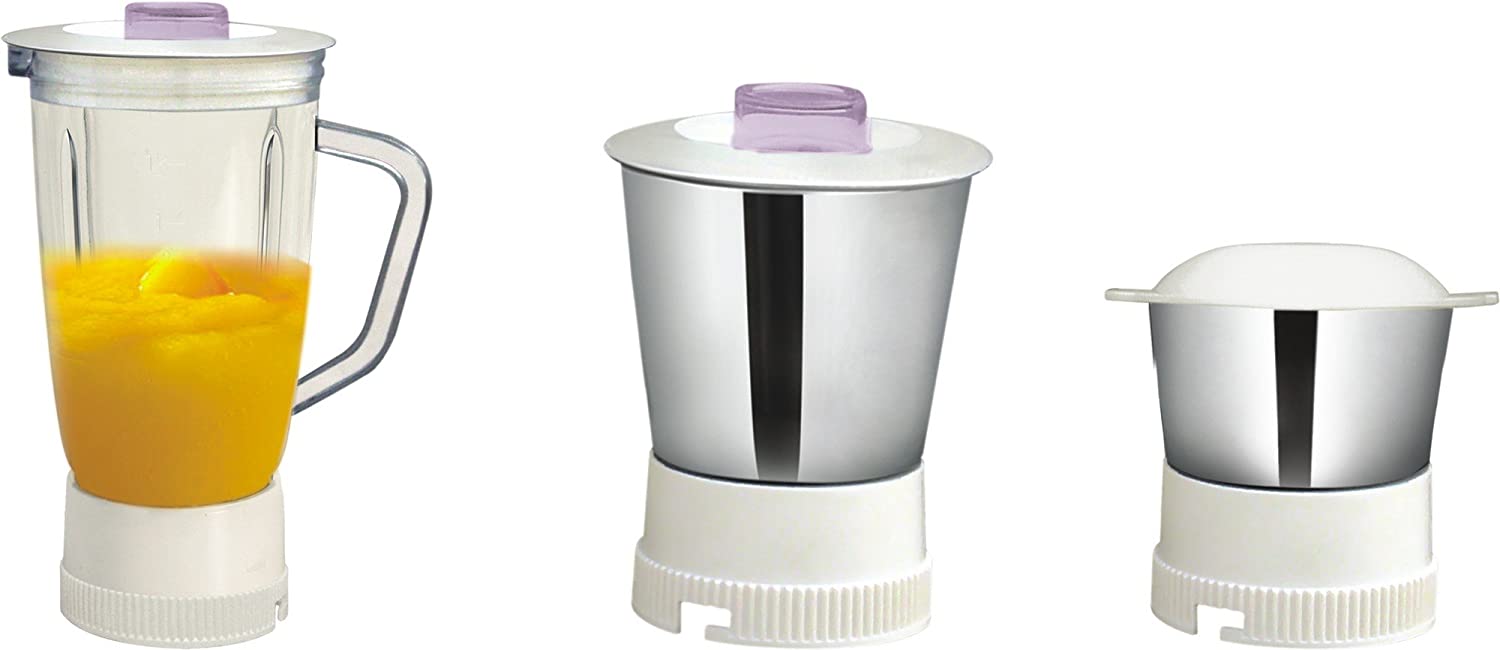 INALSA ICON DX Jmg
Inalsa Icon Dx 450-Watt Juicer Mixer Grinder with 3 Jars,White
Get 100% Branded Products Only
7 Days Replacement Guarantee
2 speed with pulse function
Detachable pulp collector
Warranty: 2 years on product and 5 years on motor
Power: 450 watts; Operating Voltage: 220-240 volts
Includes: Mixer Grinder with Juicer Assembly and Mesh, Pulp Collector, Food Pusher, Blender Jar with Lid (1.5 liters), Stainless Steel Dry Grinding Jar with Lid, Chutney Jar with Lid (0.4 liters), Spatula, Instruction Manual with Warranty Card and Customer Care List
Inalsa Icon Dx 450-Watt Juicer Mixer Grinder with 3 Jars,White
Are you always running out of time to cook at home? If you enjoy home-cooked food, but don't have a lot of time to prepare it, then the INALSA Icon Dx Juicer Mixer Grinder is just what you need in your kitchen. This powerful Juicer mixer grinder is a simple way to eat well and eat healthy without compromising on your on-the-go lifestyle.This combination mixer/grinder/juicer will save you loads of time and Efforts. With a 5-year warranty on motor & 2 yrs on the product, this mixer/grinder would definitely be a worthy addition to your home.
The INALSA ABS Plastic Juicer Mixer Grinder comes with 3 jars, each with a different capacity – a Blender jar with a capacity of 1.5 litre , a Dry Grinding jar with a capacity of 0.8 litre & 0.4 litre of chutney jar. This three-jar set mixer grinder can be used for mixing, juicing, wet and dry grinding, making it perfect for juices, marinades, chutneys and more.
This is low-power consumption machine which keeps your electricity bills under control This mixer/grinder unit has 2-speed settings as well as a pulse setting. This ensures that the appliance can handle anything from soft fruit and vegetables to the harder ingredients like dals and spices. It also ensures that your juices and milkshakes are blended to perfection.
Build Quality and Material
This compact Juicer mixer grinder is made of a combination of stainless steel and ABS plastic. The body of the main unit is made of ABS plastic which is robust and food-safe and is shock proof too. The Multipurpose jar and blades are made of stainless steel which is resistant to corrosion as well as being easy to clean and maintain. The stainless steel blades are hard-wearing and will keep their sharp edge for many years. Each jar of the Inalsa Juicer Mixer Grinder has a plastic lid so food doesn't spill.
This auto shut-off grinder also has a number of other useful features such as an automatic shut off to avoid any electrical mishaps. Additionally, this appliance has a high efficiency SS mesh filter for maximum juice extraction. It comes with detachable pulp collector. Some of the important features of this power packed Juicer Mixer Grinder are:
2 Speed with Pulse 1.5 L Transparent Blender Jar
800 ml SS Dry Grinder Jar
400 ml SS Chutney Jar
Detachable Pulp Collector
Overload Protector
Safety Locks