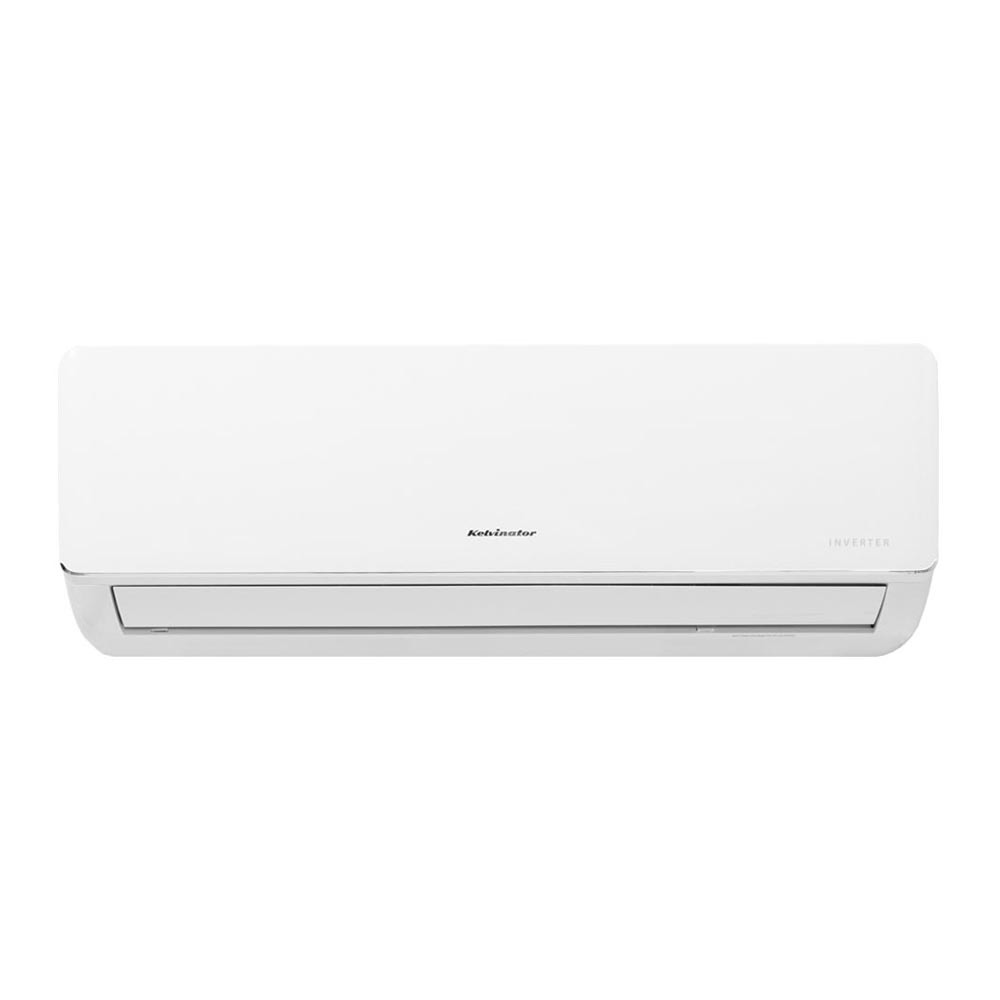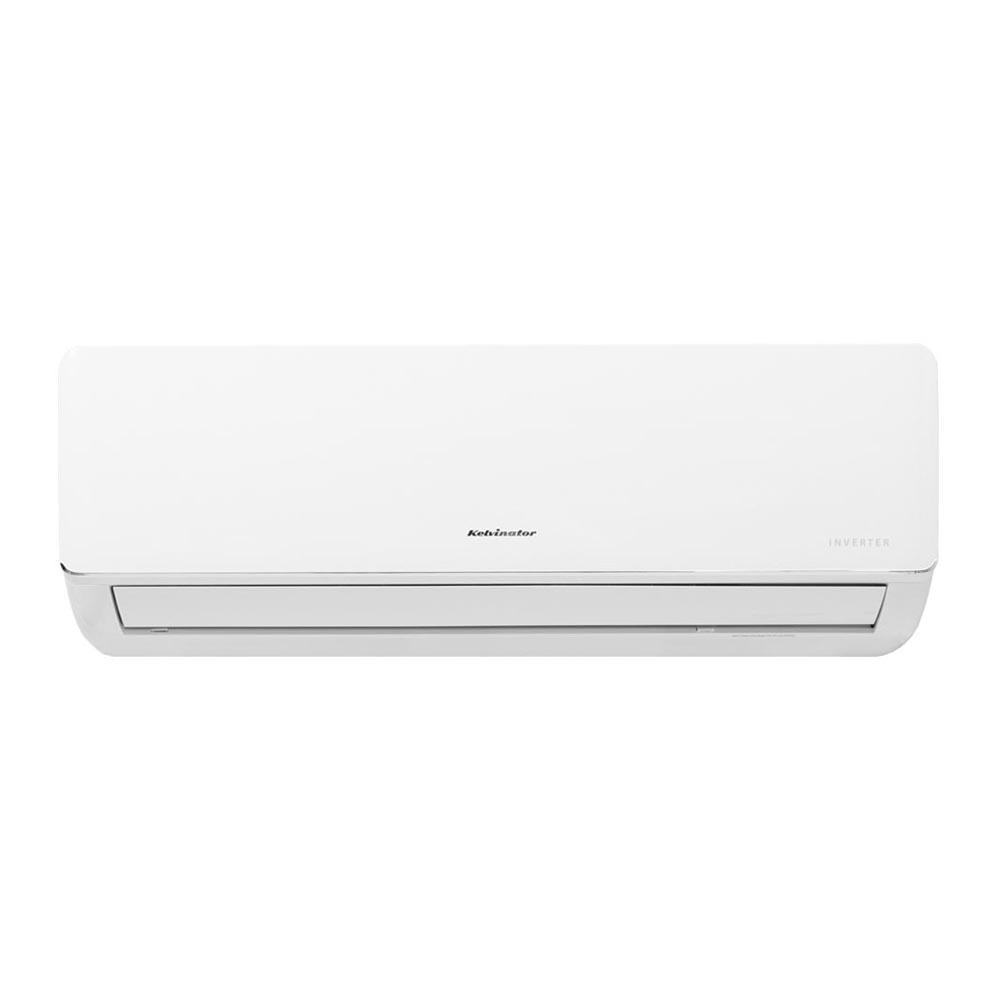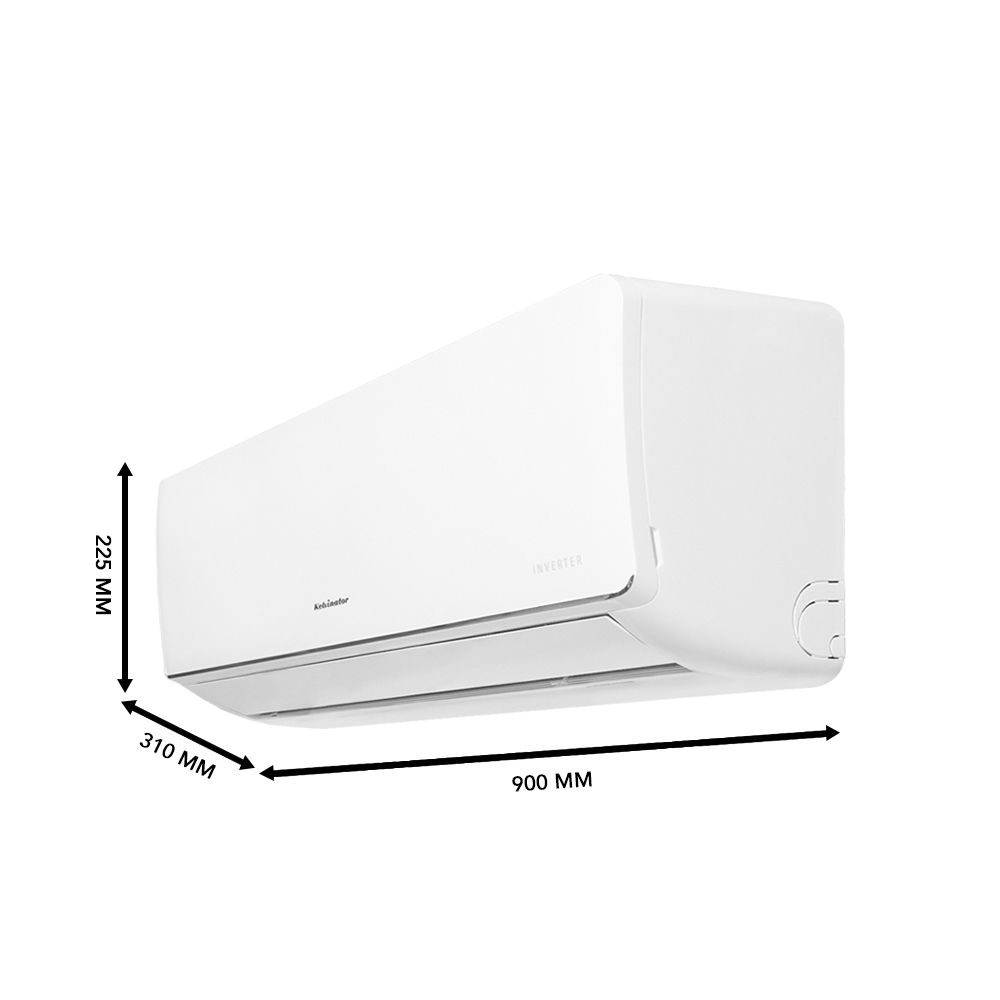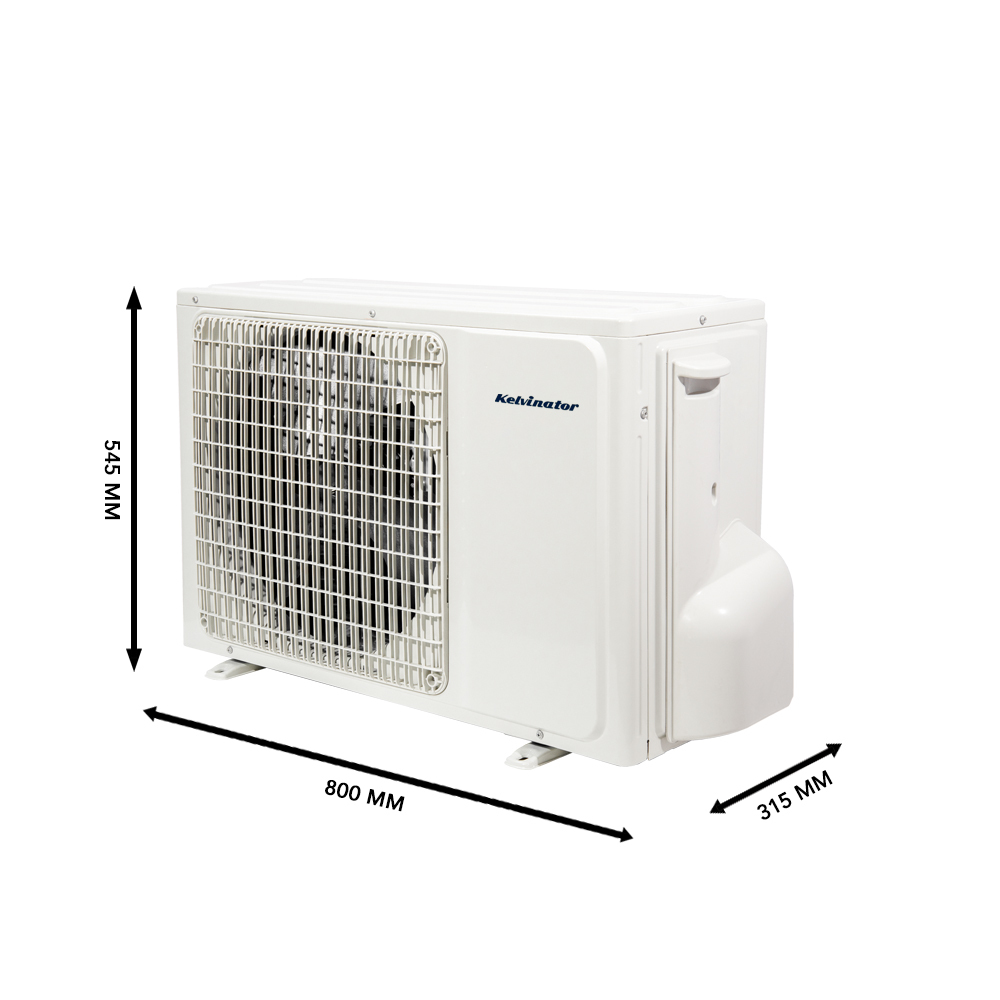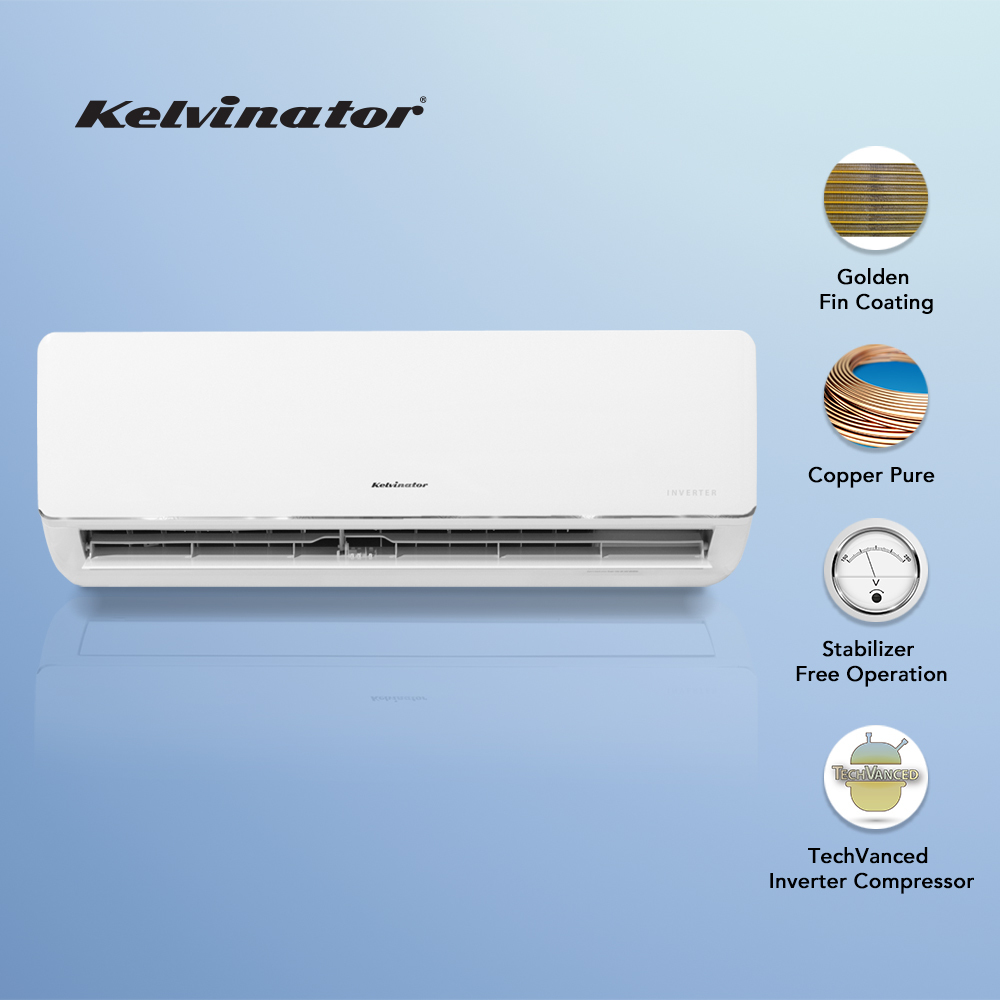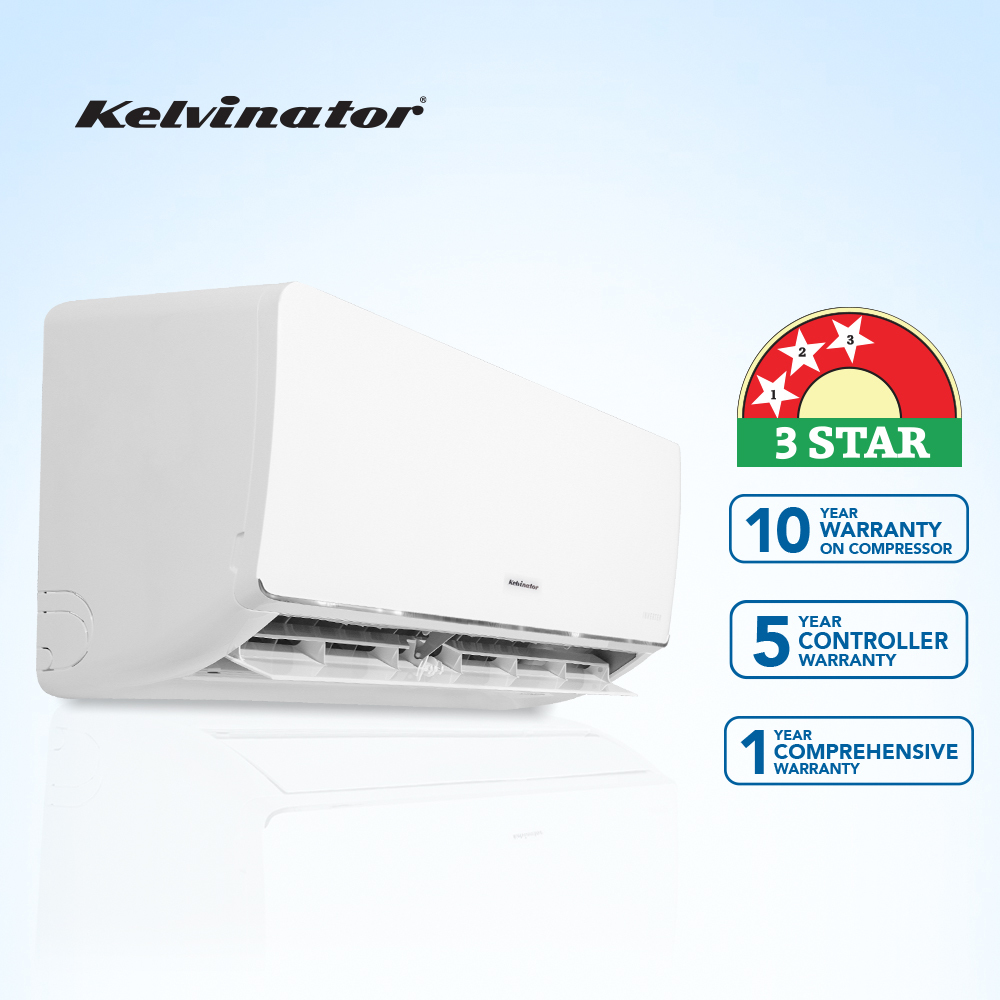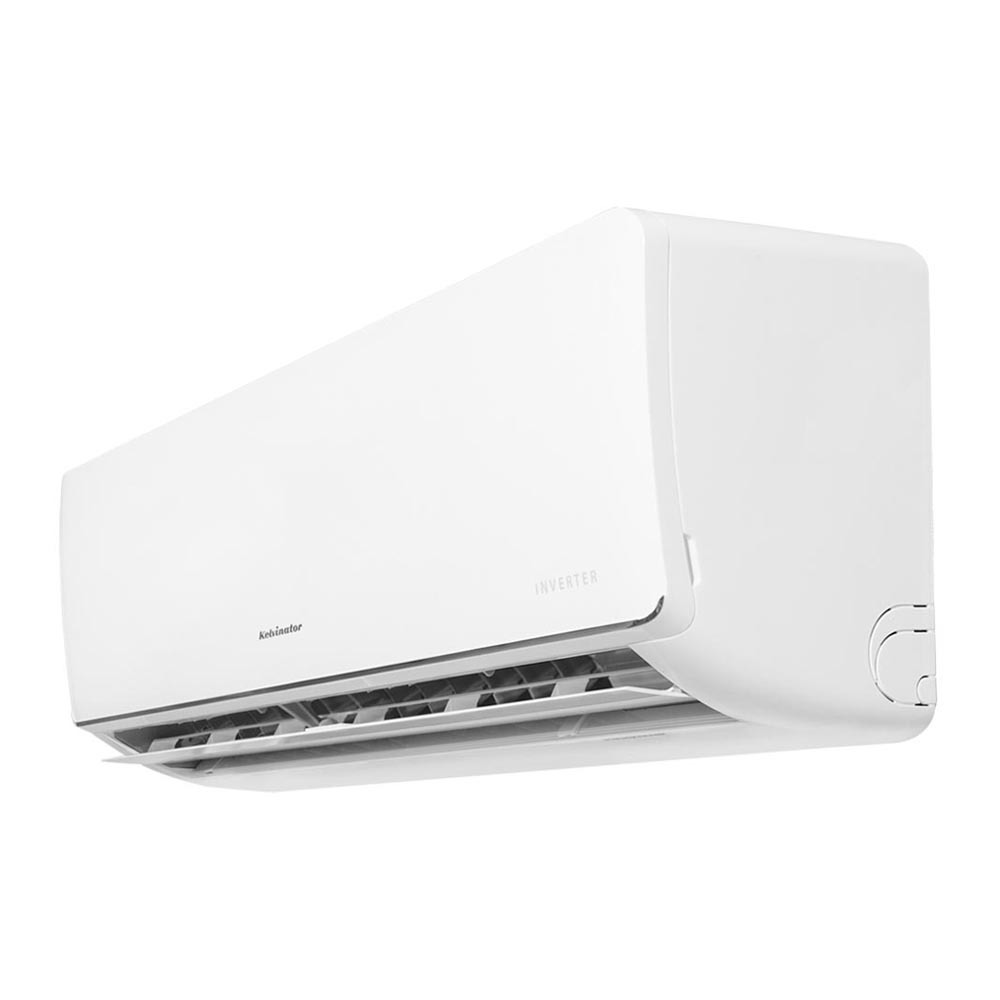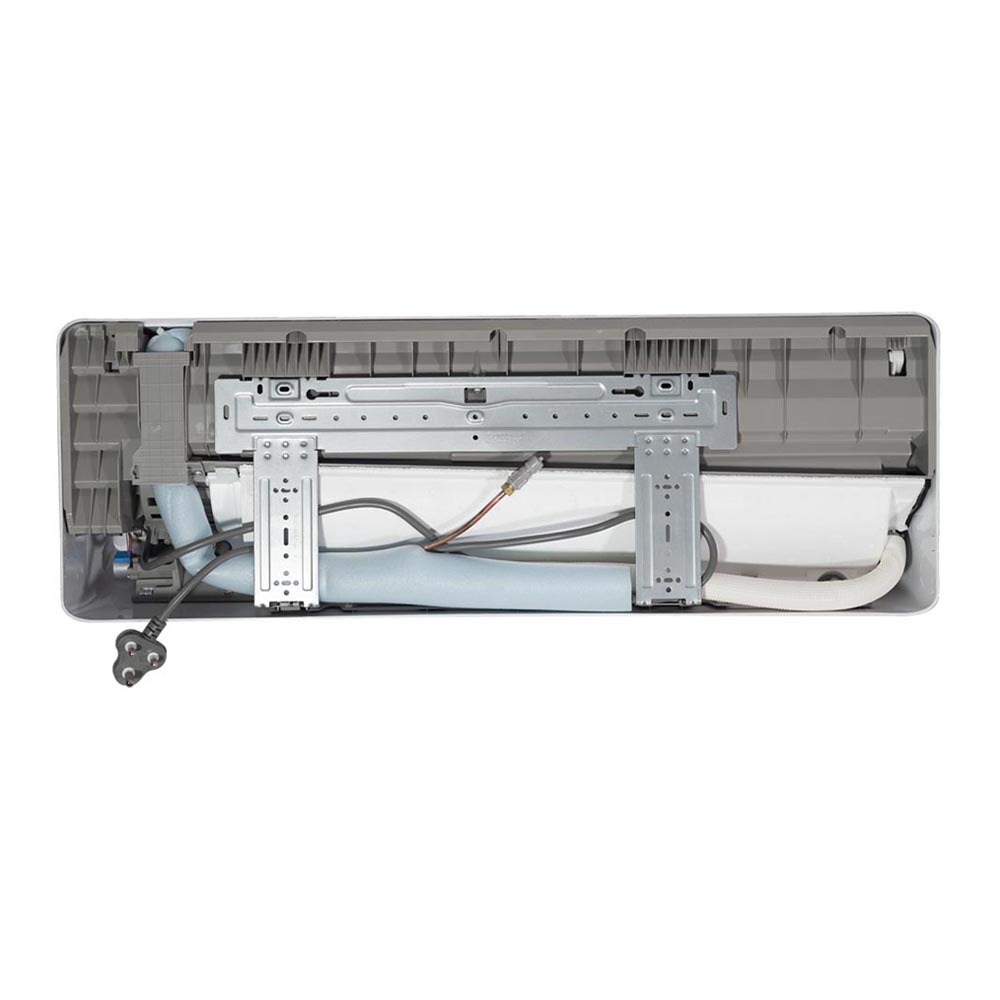 KELVINATOR SAC 1.5 TON KAS-X18320B Inverter split AC
Get 100% genuine and authentic products
7 Days replacement guarantee
Blue Fin Coating
100% Copper Pure
VoltStabilize
Self diagnosis
Anti-Rust Outdoor Casing
Hidden Display Panel
Auto Restart
Dust Filter
Anti-Fungus Filter
10 Years Compressor Warranty
KELVINATOR SAC 1.5 TON KAS-X18320B Inverter split AC
Blue Fin Coating
Better resistance along with better care.
Protection for your Air Conditioner is important too! A blue fin epoxy coating on the condenser prevents water droplets, salt or any form acid from accumulating in the coil. As a result, it also amplifies the cooling capacity of your Air Conditioner by allowing the refrigerant to conduct better heat, thereby increasing the Air Conditioner's life span.
100% Copper
Improved cooling with long-lasting performance.
Our Air Conditioner is built to last long, really long! Kelvinator Air Conditioners use 100% copper for all the parts, be it the evaporator coil, the condenser coil or the connecting tube. This means that your Kelvinator Air Conditioner, will provide efficient cooling every time while fighting against corrosion and save electricity at the same time.
TechVanced Inverter Compressor
Cool more and save more.
The TechVanced Inverter Compressor featured in our Kelvinator Air Conditioner is capable of sensing the temperature of the room you are in and operate accordingly. This ensures your Air Conditioner to cool your room optimally while saving energy at the same time. Optimise cooling along with savings!
Eco Mode
Eco Mode adjusts airflow according to the default room temperature (24oC), thereby reducing energy bills.
VoltStabilize
VoltStabilize provides consumers with a stabilizer-free operation. Kelvinator ACs come with a voltage compressor that operates under a wide range of voltage fluctuations. So, even if your area is troubled with unpredictable electric surges and drops, Kelvinator ACs will always remain protected.
iClean
Automatically dries water and cleans dust particles from the coil when you press iClean/Self Clean on the remote.
iFollow
Senses the temperature around the remote and cools the air to reach the desired temperature when you press iFollow/Follow Me on the remote.
Turbo Mode
Cools your room effectively by operating at the highest fan speed.
EcoGas
EcoGas helps more than just the environment. Kelvinator ACs use EcoGas – the R32 refrigerant – as it exposes people to lower toxicity and has a low global warming potential. EcoGas is the most preferred refrigerant in the market as it is less flammable and saves electricity.
| | | |
| --- | --- | --- |
| General Information | | |
| Model | | KAS-X18320B |
| | | |
| Split AC Style | | Compact |
| | | |
| Air Conditioner Type | | Split |
| | | |
| Brand | | Kelvinator |
| | | |
| | | |
| ISEER Value | | 3.55 |
| | | |
| Approx. Room Size | | 111 to 150 sq.ft. |
| | | |
| Condenser Coil | | Copper |
| | | |
| Tonnage | | 1.5 Ton |
| | | |
| Auto Clean Function | | Yes |
| | | |
| | | |
| DC Inverter Technology | | Yes |
| | | |
| Filter Types | | Dust Filter, Anti-Fungus Filter |
| | | |
| Max. Air Circulation | | 529.71 CFM |
| | | |
| Refrigerant | | R32 |
| | | |
| Noise level | | 47 dB |
| | | |
| | | |
| Depth (Main Unit) | | 31 cm |
| | | |
| Width Outdoor Unit | | 80 cm |
| | | |
| Width Main Unit | | 90 cm |
| | | |
| Depth (Outdoor Unit) | | 31.5 cm |
| | | |
| Height (Main Unit) | | 22.5 cm |
| | | |
| Colour | | White |
| | | |
| Height (Outdoor Unit) | | 54.5 cm |
| | | |
| Certificates & Ratings | | |
| BEE STAR Rating Disclaimer | | Ratings are valid for a specific duration of time and may undergo revisions from time to time. |
| | | |
| BEE STAR Rating | | 3 Star |
| | | |
| | | |
| Warranty | | 1 Year |